The bustling sovereign city-state of Singapore lies just off the southern tip of the Malay Peninsula. Vibrant, colorful, unique, and full of tourist attractions, Singapore is definitely a destination for your bucket list and so to is Malaysia's capital city, Kuala Lumpur. Roughly 355 kilometers (222 miles) to the north of Singapore, Kuala Lumpur is similar in many ways… a vibrant city that mixes the most modern high-rise skyscrapers with colonial British architecture and religious temples; perhaps this is why so many people choose to travel from Singapore to Kuala Lumpur!
Read about:
• Singapore to Kuala Lumpur by Flight
• Singapore to Kuala Lumpur by Bus
• Singapore to Kuala Lumpur by Train
Travel Options from Singapore to Kuala Lumpur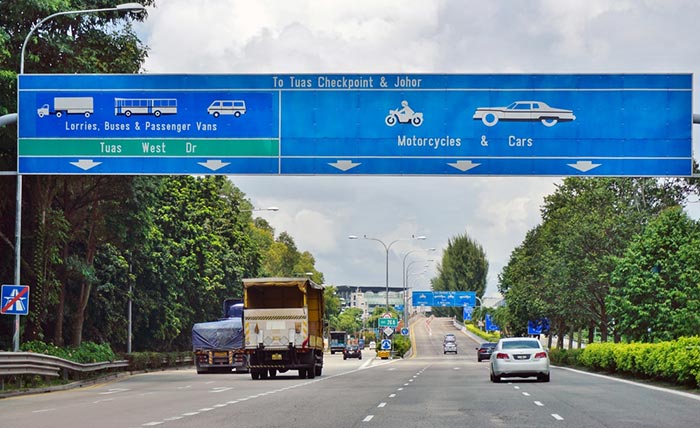 Singapore may be an island, but it lies less than 1 kilometer (approximately half a mile) off the coast of Southern Malaysia and is connected via a couple of bridges. This makes it extremely easy to travel between Singapore and Malaysia, and for travel north to Malaysia's capital Kuala Lumpur.
So, what are your options for getting from Singapore to Kuala Lumpur? Well, because of the bridges connecting Singapore to the peninsula, traveling by road is a very good option, and there are a number of bus companies that you can choose from for this trip. Travel by train used to be another good option but unfortunately the direct service was cancelled back in 2016 so now going by rail from Singapore to Kuala Lumpur is not so great as it involves a number of changes and a very long journey. This just leaves flying between the two cities. While it is expensive, there are close to 40 flights per day making this the most convenient and fastest way to get from Singapore to Kuala Lumpur.
Flights from Singapore to Kuala Lumpur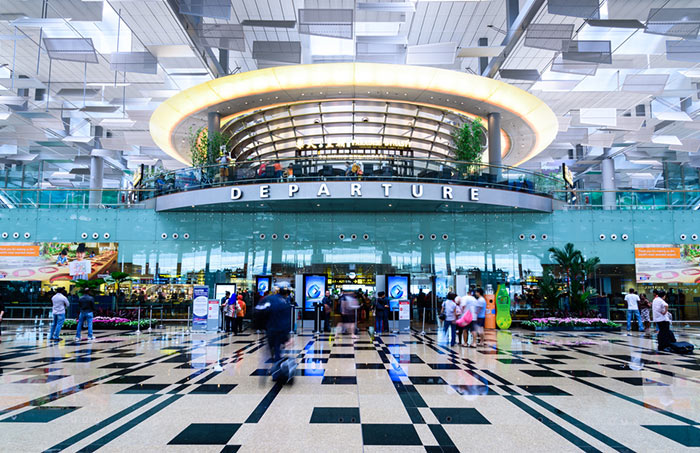 Catching a plane from Singapore to Kuala Lumpur is easily the quickest way to travel between these two popular destinations, with a flying time of just under an hour. Add in some time to get to and from the airport at either end and you could still be in Kuala Lumpur in time for lunch! This makes a flight from Singapore ideal for even the shortest of visits to KL, great if you're pushed for time on your vacation.
There are so many flights to choose from with ten different airlines flying this route. Most of these fly to Kuala Lumpur International – the largest and busiest airport in Malaysia, while some also fly to Sultan Abdul Aziz Shah Airport, aka Subang Airport, and there are around 40 flights per day between these two cities. You should definitely shop around for the best prices as airfares can vary substantially, ranging from affordable to downright expensive! Firefly, for example, is one of the airlines who fly to Subang Airport and their prices are at the reasonable end. If you're buying in advance and don't mind flying at a slightly less sociable hour you can also get reasonably priced flights to Kuala Lumpur International as well, while flying within a few days and at a desirable time of day will set you back hundreds of dollars with the likes of Singapore Airlines or Malaysia Airlines.
By Bus from Singapore to Kuala Lumpur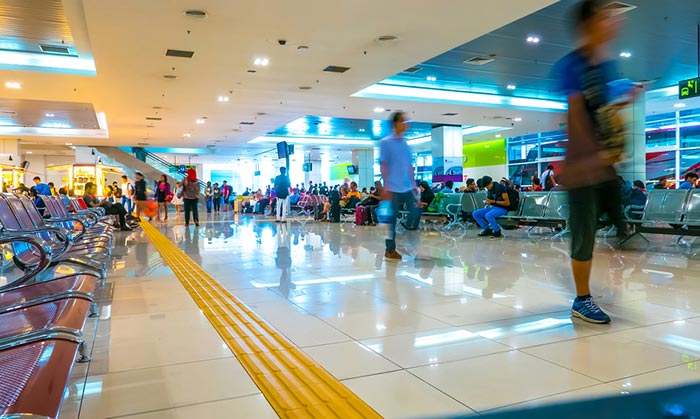 While you can get reasonably priced flights from Singapore to Kuala Lumpur, the cost can still be on the high side for anyone trying to travel on a budget. That's where buses come in! A bus from Singapore to Kuala Lumpur should take somewhere between 5 and 6 hours so you're losing time by traveling this way, but, the cost is significantly cheaper.
There are numerous different bus companies you can choose from, and if you've ever traveled by bus in Asia you'll know that the quality of the buses can vary from company to company, as does the price. If you prefer a little more comfort and luxury then there are four companies you could look into who operate buses from Singapore to Kuala Lumpur, and these are: Five Stars Express, Grasslands Express, StarMart Express, and Konsortium Express. These companies will take you the entire journey which includes crossing the border into Malaysia right at the start of your trip. The border crossing is quite painless though, and mostly handled by the bus staff so you'll be told and shown what you need to do. Depending on how busy the crossing is, this can add some time to your journey, however, even with a longer crossing included, the total journey time should not exceed 6 hours.
A few words of advice for anyone traveling on a budget. The bus companies mentioned above are great at what they do, but, when you get a ticket starting from Singapore to Kuala Lumpur which includes the crossing into Malaysia you're going to end up paying more for your seat. If you'd like to save as much money as possible another option is to cross into Malaysia independently. This may add a little extra time to your journey but can save you quite a few dollars. Do this by catching a local bus in Singapore, from the Queen Street Bus Station. This will take you across the Causeway bridge to Malaysia. Cross into Malaysia then buy a bus ticket to Kuala Lumpur from the Larkin Station.
Singapore to Kuala Lumpur by Train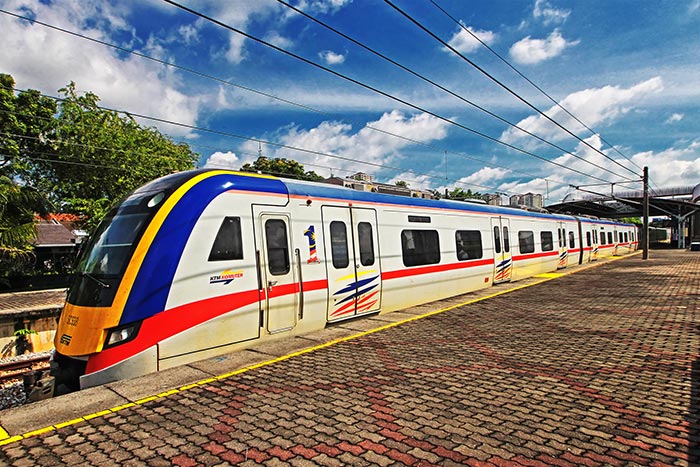 Although there's no direct train from Singapore to Kuala Lumpur, we thought we'd include a brief paragraph about trains anyway as there are still ways to travel by train between the two cities. The journey will now involve three different trains so this is by no means a fast or convenient way of traveling. The total trip should take around nine hours, however, this is easily the cheapest way to travel from Singapore to Kuala Lumpur!
The first train is from Woodland checkpoint in Singapore to the Johor Bahru Sentral in Malaysia. Then take a shuttle train from here to Gemas – about 4 hours and 20 minutes. Finally, there's a high-speed ETS train from Gemas to Kuala Lumpur – 2 hours and 20 minutes. But you will need to add waiting times into the equation which takes the total journey time up to about 9 hours.
How useful was this post?
Click on a star to rate it!
Average rating / 5. Vote count: