Still known to many as Saigon, Ho Chi Minh City is famous for its role in the Vietnam War and features many war-era and war-related attractions such as the War Remnants Museum and Independence Palace. But it's not just a place for history buffs, Ho Chi Minh City also has beautiful French colonial architecture and a lively atmosphere. If you're planning to see the best of Asia, make your way to Siem Reap next. This Cambodian city also still displays its French influences but it's best known as the gateway to the amazing Angkor region. Despite the long distance from Ho Chi Minh to Siem Reap, this is a popular tourist route so you'll have no trouble finding a ticket.
Read about:
• Ho Chi Minh to Siem Reap by Flight
• Ho Chi Minh to Siem Reap by Bus
Options for Getting from Ho Chi Minh to Siem Reap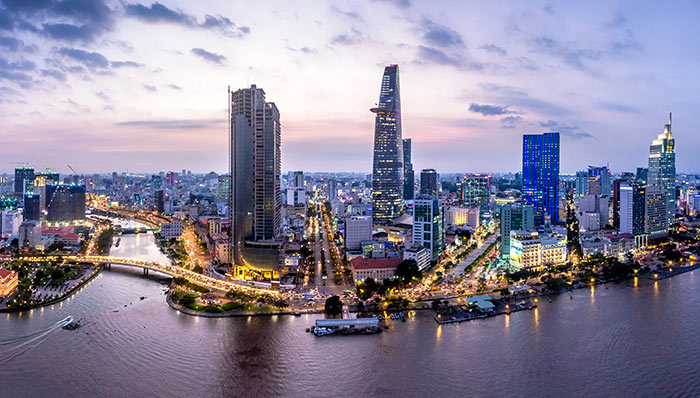 Traveling by road it's about 460 kilometers (290 miles) from Ho Chi Minh to Siem Reap. This may not sound like too much if you're used to the roads and highways of the Western world, but here in Asia you're looking at a lengthy car or bus trip. This is because road conditions are not as good, and you'll need to remember that you're crossing the border from Vietnam into Cambodia. Even so, there are plenty of buses that make this trip every day, so you'll never be short on options.
If the long road trip doesn't appeal to you, a flight from Ho Chi Minh to Siem Reap may be a better choice. It takes less than 1.5 hours to fly from Ho Chi Minh to Siem Reap, so it's a far quicker and arguably more comfortable way to travel between these two cities, but read on for more information about flights and buses so you can make the decision for yourself!
Flight from Ho Chi Minh to Siem Reap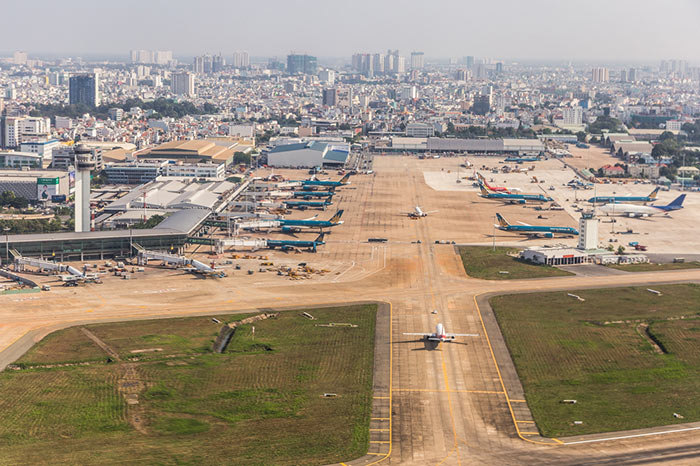 Many tourists do choose to fly from Ho Chi Minh to Siem Reap simply because they do not have the time to spare to travel by bus. Flying is considerably more expensive, but if you're on a vacation and have lots to see in a short time, this really is the best way to travel.
There are three airlines who fly from Ho Chi Minh to Siem Reap: Vietnam Airlines, Cambodia Angkor Air, and Lanmei Airlines. The first two are scheduled airlines and are hence likely to cost more, while Lanmei Airlines is a low-cost carrier. With Lanmei you're more likely to get a good deal on your ticket price, but, they do not fly as often as the scheduled airlines so that is the drawback.
In Ho Chi Minh City you'll be departing from the Tan Son Nhat International Airport, which is the busiest airport in Vietnam. Allow yourself plenty of time for check-in and security because it is so busy here and can often be overcrowded. At the Siem Reap end you'll be arriving at the Siem Reap – Angkor International Airport. It is also the busiest airport in the country – Cambodia this time – but is considerably less busy than Tan Son Nhat Airport, so you shouldn't have the same problems with overcrowding here.
Even when you add in the extra time it will take you to get through Tan Son Nhat Airport, combined with getting to and from the airport at either end of your trip, flying from Ho Chi Minh to Siem Reap is still by far the quickest way to travel if you can afford the much higher cost of the ticket.
From Ho Chi Minh to Siem Reap by Bus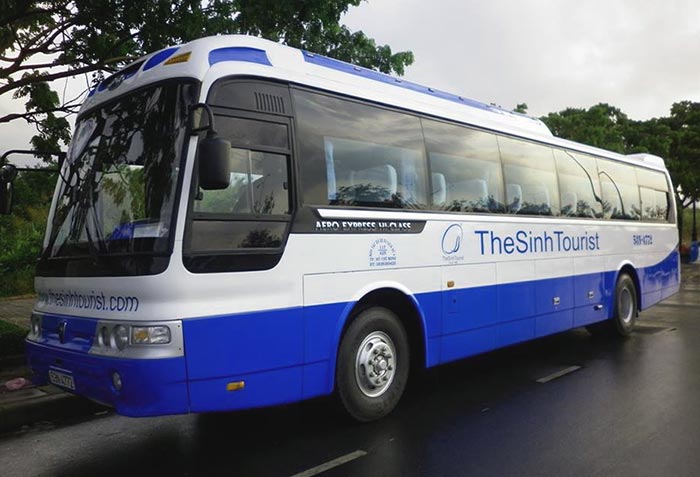 If you do choose to travel by bus from Ho Chi Minh to Siem Reap there are several different tour companies offering this route, giving you the chance to choose from at least four different buses each day. But, as we already mentioned, this is a long journey that probably wouldn't suit anyone who doesn't like being confined to a small-ish space for long periods of time. It takes between 13 and 14 hours to travel by bus from Ho Chi Minh to Siem Reap, and this includes stops and having to change from one bus to another, usually in Phnom Penh. You will also be crossing the border which can add some extra waiting time to the journey. Arranging your visa for entry into Cambodia prior to your trip is best because it is less stressful and helps to avoid additional holdups, however, if you don't already have your Cambodia visa for whatever reason, arrangements can usually be made with the bus operator. We recommend arranging this all in advance though, to be on the safe side.
The three tour bus companies you can choose from are: the SinhTourist, Mekong Express, and Kumho Samco. Out of these companies, The SinhTourist has a very good reputation, however, they are known to sometimes put passengers onto a partner company bus, so you may not end up on a SinhTourist bus even if booking with them.
The express buses that depart from Ho Chi Minh to Siem Reap are usually standard buses with seats as opposed to sleeper seats, however, when you change buses in Phnom Penh you may find yourself on a sleeper bus for the remainder of the journey to Siem Reap, so this is another thing to bear in mind.
If you would like to travel overnight and try to get some sleep you should choose one of the afternoon buses. This will depart Ho Chi Minh around 15:00 and should arrive in Siem Reap around 05:00. The alternative is a bus that leaves early morning, around 07:00 and travels through the day, arriving between 20:00 and 21:00. The good thing with daytime travel is that you can enjoy the passing scenery and will always have plenty to see, while traveling overnight, or flying, you'll miss having that opportunity!
How useful was this post?
Click on a star to rate it!
Average rating / 5. Vote count: