When visiting India, there's one world famous landmark you probably won't want to miss and that's the Taj Mahal. Set in the city of Agra, the Taj Mahal is as iconic to India as the Statue of Liberty is to the USA, but it's not the only worthwhile thing to see in this city; Agra Fort as well as temples, tombs and parks, all add to the interest. From here, why not visit the Pink City, Jaipur?! Home to two UNESCO World Heritage Sites – the Jantar Mantar and the Amer Fort – Jaipur also has plenty of other impressive sites to visit too and is still home to the former royal family. Agra and Jaipur are two of the cities that make up India's renowned Golden Triangle, the third being Delhi, so are all among the country's top tourist destinations.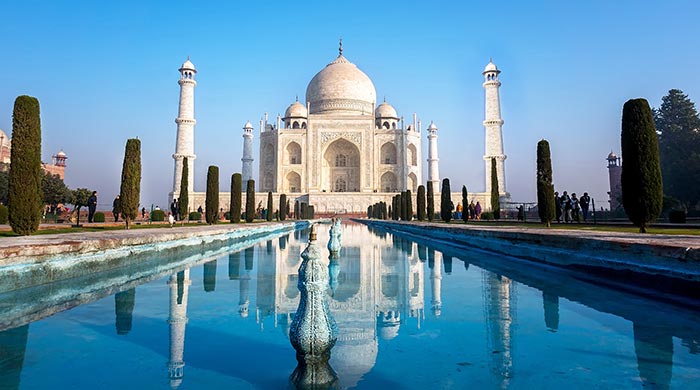 Options for Travel from Agra to Jaipur
Jaipur is almost directly west of Agra and is a distance of about 240 kilometers (150 miles) by road. Despite it being relatively short in terms of mileage, the journey isn't an especially fast one because of the condition of the roads, so buses won't be traveling at the same speeds you might expect. Going by bus is just one of the options for traveling from Agra to Jaipur though, there are three other transportation options to consider too: flying, taking the train, or traveling by private taxi. The cost for each of these options can vary quite significantly, so you'll want to do your research on cost savings and schedules before making any decisions. Luckily, we have most of that information for you right here!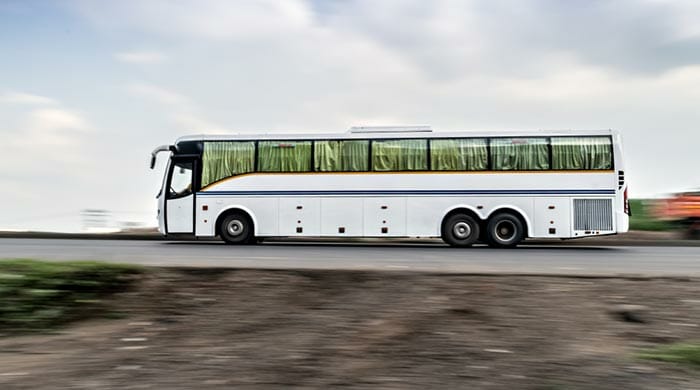 Let's start with the bus as getting from Agra to Jaipur by bus is one of the cheapest ways to travel! Great if you want to watch your spending and you don't mind the journey taking a little longer than some of the other options, traveling by bus from Agra to Jaipur takes around 5.5 hours but the good news is that you can travel overnight and you can buy a ticket for a Sleeper bus. This means you can lie back and get some rest, happy in the knowledge that you've saved yourself some money over flying, or taking a taxi!
The bus offered by Shrinath Travel Agency can be booked online through the travel booking website, 12Go.asia, where you will also find search results for all the other forms of transport that are available on your day of travel. This allows you to easily compare prices and schedules before going ahead and booking. The AC Sleeper bus usually does have washrooms onboard and features fully reclined beds, so if you're someone who is able to sleep in most places, you should get a few hours of sleep when traveling from Agra to Jaipur by bus.
This particular bus departs from the center of Agra at 5pm and arrives close to the heart of Jaipur by 10:30pm. This means that the scheduled times of this bus are actually quite reasonable – you're not traveling right through the night, and you arrive in Jaipur when it's not too late, giving you some time in the evening to find and check into your accommodation.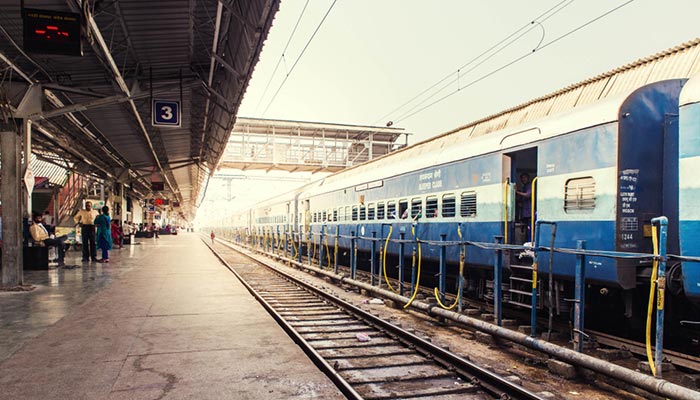 Usually buses will be the cheapest way to travel, but that's not always the case in India. Indian Railways operates the trains across India and it sells tickets for very affordable rates as this is among the most popular way for both locals and tourists to get around the country. Going by train from Agra to Jaipur you have several different ticket options, so you can choose your level of comfort against how much you would like to pay.
The cheapest ticket is a standard Sleeper Class, and this works out to be several dollars less than the bus ticket. These pull-down bunks are quite thin and not padded very well, so they're not the most comfortable, but, depending on which train you catch, you won't be traveling for too long. The travel time for the train from Agra to Jaipur varies between 4 hours and 10 minutes, up to 6 hours and 25 minutes, and there are departures throughout the day, starting as early as 5:05am.
You can even save yourself a little more money by opting for a seat in Second Class. This class does not include air conditioning (neither does the Sleeper Class) so it may be very hot hence paying a little extra and buying a ticket with air conditioning would be advisable. Chair Class has air conditioning, and there are other sleeper options too that have AC, so there's a good variety to choose from.
You can book your Indian Railway tickets from trains from Agra to Jaipur through 12Go but the main thing to bear in mind when booking a train is that they're not especially reliable when it comes to time-keeping! Trains are frequently delayed and can take far longer to reach their destinations than scheduled, so remember this when deciding on which train to take.
Flights from Agra to Jaipur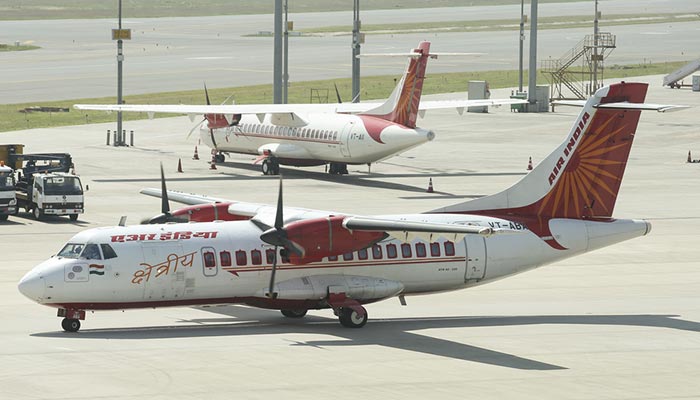 Flights are often the most expensive way to travel from one place to another, and while taking a flight from Agra to Jaipur is more expensive than buses or trains, it's actually quite reasonable. This makes flying a viable option for tourists, even those traveling on a budget, and the great thing is that this is a fast way to travel, getting from Agra to Jaipur in just 55 minutes, flying with Air India.
The only drawback with flying is that you have to get to and from the airport. In Agra, the Kheria Airport is just outside the city but at the Jaipur end it's further to travel from the Sanganeer Airport which is on the outskirts of Agra. This means you'll have to add the time it takes to transfer, and some additional cost to get to and from the airprot, but it still works out to be the fastest way to get from Agra to Jaipur.
One final option, if money is not an issue and you don't want to fly, is to get a private taxi from Agra to Jaipur. This is by far the most expensive way to travel but it does offer value in its flexibility as you can book a taxi to pick you up from anywhere in Agra and take you right to your hotel in Jaipur. The travel time will be somewhere between 4.5 to 5.5 hours and you pay a fixed rate for the vehicle. For the best value, travel with several other passengers as you can divide the cost between you and could book a van that will hold up to 6 passengers.
Getting from Agra to Jaipur you certainly have a lot of transport options. You could save money and go by bus or train and make the most of enjoying the passing scenery, or spend a little more and catch a flight to get there quicker. If it's flexibility you want, then a private taxi from Agra to Jaipur will probably suit you best!
How useful was this post?
Click on a star to rate it!
Average rating / 5. Vote count: