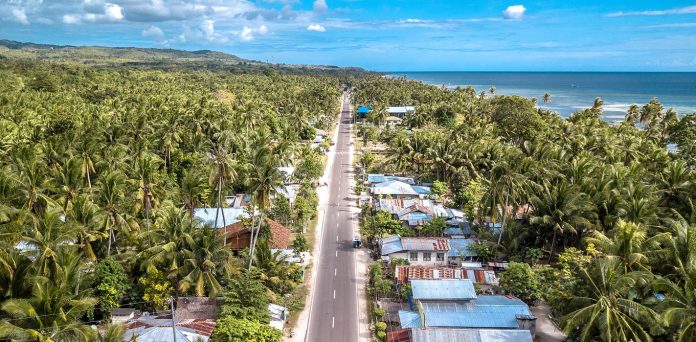 Packed full of Spanish colonial architecture from the 16th century and beyond, Cebu City looks more like a city in South American than Asia! It's actually the Philippines' oldest city and first Spanish settlement and today, as well as the colonial attractions, Cebu City provides a gateway to some great beaches and resorts where you can dive among the sea-life and corals, and enjoy the nightlife. If it's beaches and a quieter pace that you're looking for after the city streets, travel south to Siquijor. This island has great beaches, caves and waterfalls, and is known for having some of the best diving in the Philippines, but it's also famous for its folklores and as a place for healing.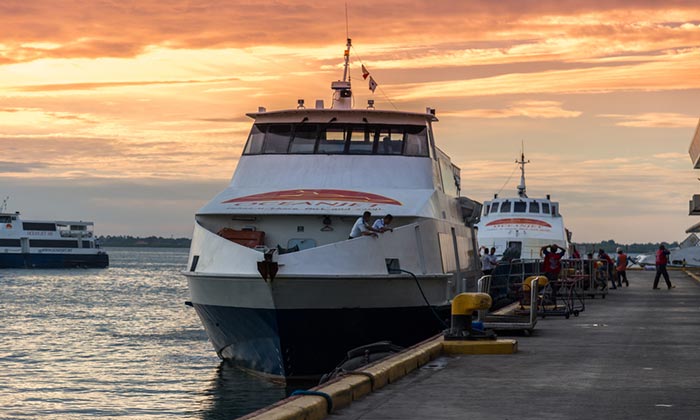 Options for Travel from Cebu to Siquijor
Siquijor is an island to the south of Cebu so in order to travel from Cebu to Siquijor you're going to have to cross the water at some point in your journey. There are a few different options for traveling between destinations. You can fly, either directly or indirectly, catch a ferry, or take a bus and a ferry. If you're flying directly, the distance is only a little over 130 kilometers (81 miles), but if you're going by ferry, or by bus and ferry, the journey is longer depending on the exact route you take but it's going to be somewhere between 170 and 200 kilometers (106 to 125 miles).
Flights from Cebu to Siquijor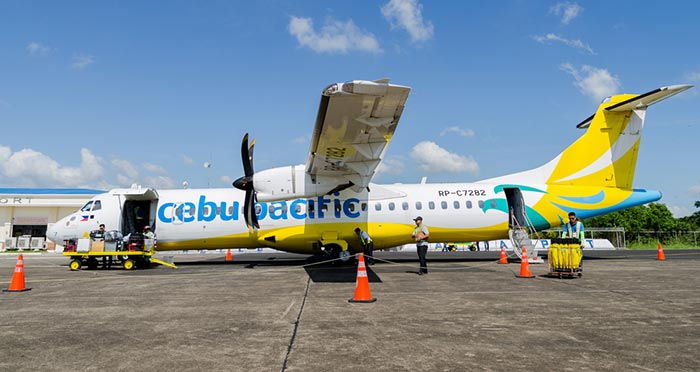 Catching a flight from one place to another is usually the fastest way to travel, and generally speaking it's the most expensive way to travel too! Going from Cebu to Siquijor you actually have two options for flying – direct flights and indirect flights. If you fly direct, this is definitely the fastest way to get from Cebu to Siquijor, but if you get an indirect flight you will have another leg of your journey which adds time and expense. We'll give you the details for both these options.
Siquijor has just a small airport so it's not geared to handling large aircraft and large numbers of passengers, so you're not going to find any major airlines offering tickets to Siquijor Airport. The good news is that there is a small airline, Air Juan, who are based just in the Philippines. They operate both seaplane and landplane routes and their service includes three flights per week from Cebu to Siquijor. With this being a direct flight this will be the fastest way to get to Siquijor, but it won't be the cheapest. Aside from the cost, the other drawback with Air Juan is that service is limited so you'll have to work your schedule around theirs, and you'll have to make your way to and from the airport at either end which will ad a little time and expense.
The second option for flights from Cebu to Siquijor is to travel with a larger airline but flying to Dumaguete Airport instead. Flying this route you have a few more options for flights – there are usually a couple a day to choose from flying with CebGo. The flight takes around 50 minutes, so it's fast, but then you'll have to transfer to the ferry terminal and catch a ferry over to Siquijor. This then adds additional time and expense to the trip, making this less than ideal.
Cebu to Siquijor by Ferry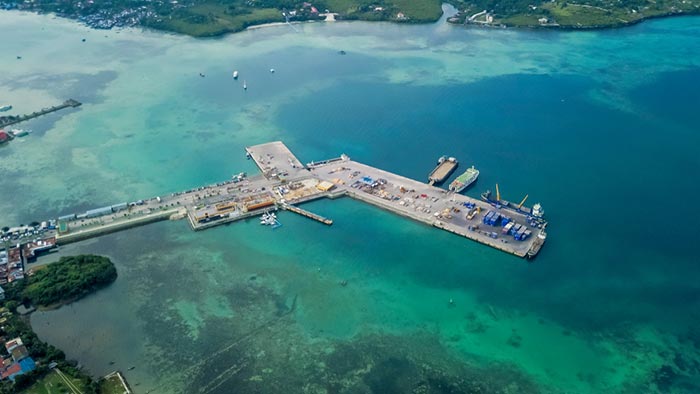 With flying not being the best solution, the majority of tourists decide to travel by ferry from Cebu to Siquijor instead. Now, you'll need to know that there aren't any direct ferries from Cebu to Siquijor but traveling by ferry is still easy, relatively fast, and affordable too. You can buy tickets that cover both legs of the journey, so you don' need to worry about scrambling around trying to get tickets at the last minute and not knowing exactly what you're doing. You can get combined tickets from the travel website 12Go.asia, for the ferry company Oceanjet. They operate modern and fast ferries that have restrooms onboard, air conditioning, and TV's, and the ferries depart from Cebu Pier 1 to Tagbilaren Pier on Bohol. The only real drawback with traveling by ferry is that it's not particularly flexible. From Tagbilaren to Siquijor there is only one ferry per day, departing at 10:20am. This means you will have to get the 7am ferry from Cebu in order to get to Tagbilaren in time for the Siquijor ferry which, assuming everything is running to schedule, will leave an hour and twenty minutes after you arrive at Tagbilaren.
When you add the two ferry trips together this isn't especially cheap, but it is still cheaper than taking a flight from Cebu to Dumaguete and transferring from Dumaguete to Siquijor. It's not too bad in terms of timing though, as the whole trip should only take around 4.5 hours.
You may be able to save some money by traveling on one of the shipping lines or other ferries that go from Cebu to Dumaguete. There are a few other daily departure options with these, but these ferries will take longer as they're standard ferries and not high-speed ones, and then once at Dumaguete you will have to transfer onto another ferry to get you over to Siquijor.
Cebu to Siquijor by Bus and Ferry
If you're looking for the cheapest way to get from Cebu to Siquijor, you should be prepared for a longer journey, most of which will be by bus. You'll depart from Cebu South Bus Terminal on a bus operated by Ceres Liner. These depart roughly every 2 hours and the journey includes a short ferry crossing over to Dumaguete. This part of the journey takes around 7 hours. Once at Dumaguete you'll have about a 15-minute walk (or take a taxi) to the port of Dumaguete where you'll get on an Ocean jet ferry for the crossing to Siquijor. From Dumaguete to Siquijor there are five departures per day, and the crossing takes around 50 minutes.
Whenever you are planning to travel by ferry in Asia, remember to consider the weather. Sea crossings can get very rough and there can be cancellations if the weather is very bad. In the Philippines, typhoon season is usually around September and October, so you should probably avoid traveling here during that time, but if you are here, it may be best to avoid sea travel. With the uncertainties of traveling by ferry, it's often a safer bet to go by plane instead, but remember you can book both flights and ferries from Cebu to Siquijor on 12Go.
How useful was this post?
Click on a star to rate it!
Average rating / 5. Vote count: