Historically named Madras, the city of Chennai is one of India's top tourist destinations and is known as one of the safest cities in the country. Set on the Bay of Bengal, Chennai is a coastal city with a long beach, while the city is home to impressive architecture including temples, museums, churches, and the historic Fort St. George. After spending time on the coast of India, head inland to see a very different side to this country. The town of Kodaikanal is in an area of hills, forests, valleys, lakes and waterfalls, and the first thing you'll notice is just how green it is here! A beautiful place to get out and explore, whether you enjoy hiking or biking, Kodaikanal is incredibly scenic and serene.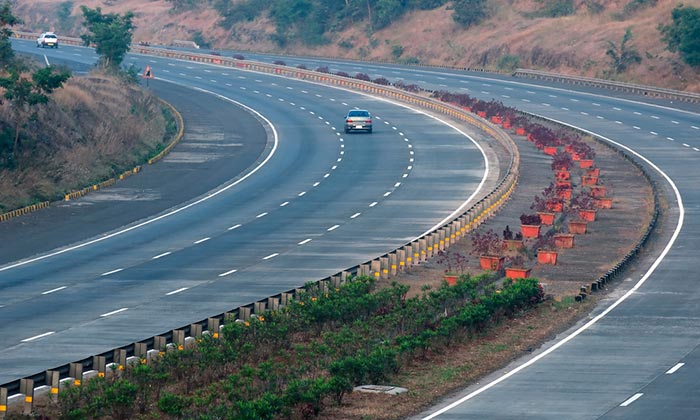 Options for Travel from

Chennai to Kodaikanal
It's about 525 kilometers (328 miles) south-west from Chennai to Kodaikanal, so getting there will take some time, no matter which form of transport you choose. Unfortunately, Kodaikanal does not have its own airport, but if you're interested in flying you could arrive at Madurai International Airport although that is still 115 kilometers (80 miles) distant. There are flights from Chennai to Madurai with four airlines: Air India, Alliance Air, IndiGo, and SpiceJet so there's some good choice, but when you consider the cost of the flight and then the extra cost of transferring from the airport to Kodaikanal, it may not be worth the overall cost to travel this way. For this reason, most tourists will go from Chennai to Kodaikanal by bus, or you could also look into the train. We'll give you the lowdown on both options below.
Chennai to Kodaikanal by Bus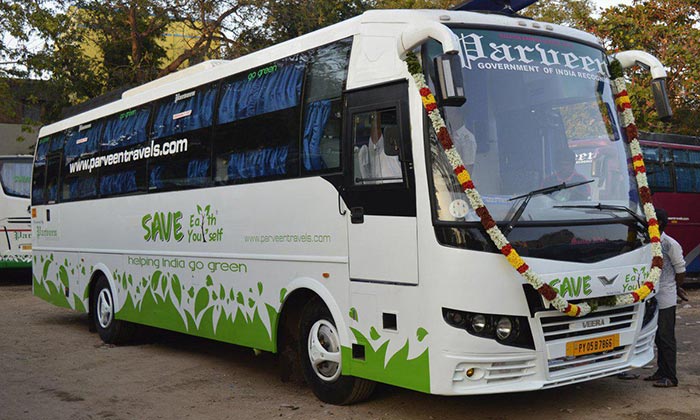 Getting from Chennai to Kodaikanal by bus is quite considerably cheaper than it is to fly there, but this isn't the cheapest way to go – trains are generally cheaper. Despite this, buses and trains are both an equally popular way to travel, and both are readily available.
For ease of booking, you could argue that going to bus from Chennai to Kodaikanal is better because you can book this online in advance through the travel website 12Go.asia. Their search and booking system is very easy to use and they give you instant confirmation on your ticket purchase so you know for sure you've got the seats. There are also refund options and you can check out other traveler's reviews on the website too. Through 12Go there are two reputable bus companies offering services from Chennai to Kodaikanal, and these are Parveen Travels and YBM Travels.
Both of these bus companies have a nightly service, Parveen Travels departs from Chennai at 8:15pm and arrives approximately 9 hours and 15 minutes later, at 5:30am, while YBM Travels leaves a little later at 9pm and arrives about 10 hours later at 7am. Ticket prices for both companies are usually the same so there's no cost saving with using one over the other, and both buses are AC Sleepers so the buses themselves are comparable. The sleepers include what is essentially a bed, albeit a little smaller than a standard sized bed but you can lie down and sleep while the bus travels through the night.
Because you are traveling overnight from Chennai to Kodaikanal this means you're saving yourself the cost of another night in a hotel, which does make bus travel more economical, and you're not wasting a day of travel. This is a great way to go if you're somebody who can easily sleep!
Chennai to Kodaikanal by Train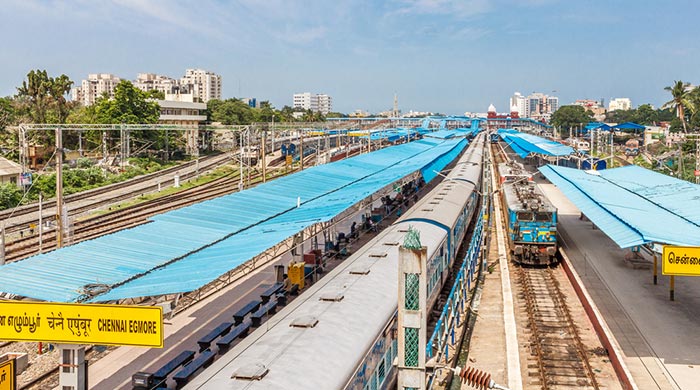 Catching a train from Chennai to Kodaikanal has two advantages over the buses or flights – it is the cheapest way to travel and it's faster than going by bus! There are two train services that run every day of the week: the Tiruchendur Express and the Pandian Express, however, there are also a few other options which depart just on one or two days of the week that could be an option if the days of travel coincide with your plans.
It's important to note that although the trains seem to be the cheapest way to travel from Chennai to Kodaikanal, this does depend on what class of seat you want. Luckily there are sleepers available, and the cheapest of these does save you money over the cost of the bus, however it won't necessarily be any more comfortable than the bus sleepers. Once you start trying to get a higher quality seat, the cost does jump quite considerably and so traveling by train from Chennai to Kodaikanal becomes a more expensive option than the bus.
If you're happy to pay more on the train you will enjoy better levels of comfort, and if you compare the train to the bus, it's always nice to have the option to get up and walk around on a train – something you cannot really do when on a bus. You might also like to consider whether you're happy in more cramped spaces as the buses will likely feel more cramped than the trains, so bear all of these things in mind when booking your seat.
As mentioned above, the trains do also have the advantage of being faster than the buses. With the Pandian Express you will depart from Chennai's Egmore Station at 9:20pm and arrive at Kodaikanal Road Station at 4:54am, so it takes about 7.5 hours. The Tiruchendur Express departs earlier in the day from Chennai, leaving at 4:05pm. This train does not travel all through the night, instead getting you to Kodaikanal at 1:49am.
So, both trains and buses are good ways to travel from Chennai to Kodaikanal. If you want to save some time and money, go for the trains, but just compare the different ticket prices first, or opt for a bus that you can book very easily and quickly through 12Go.
How useful was this post?
Click on a star to rate it!
Average rating / 5. Vote count: