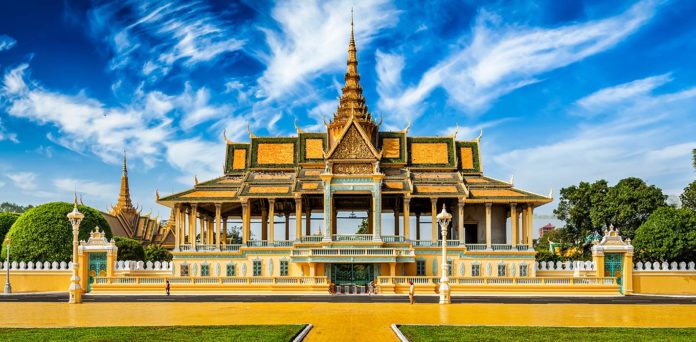 Vietnam's largest city is a massive metropolitan area that's home to around 12 million people and growing at a rapid rate. Despite this, the heart of the city is still full of beautiful streets and buildings including theatres and cathedrals that are remnants of the city's French colonial days. After spending some time in this bustling French-influenced city you might like to head to another Asian gem where the French colonial architecture is also evident. Cambodia's capital and largest city, Phnom Penh, has beautiful architecture, temples, and palaces, and is only a short distance to Siem Reap, the gateway to the spectacular Angkor Wat. If you're considering visiting these two cities, read on for our guide to the best way to travel from Ho Chi Minh to Phnom Penh.
Read about:
• Ho Chi Minh to Phnom Penh by Bus
• Ho Chi Minh to Phnom Penh by Van
• Ho Chi Minh to Phnom Penh by Flight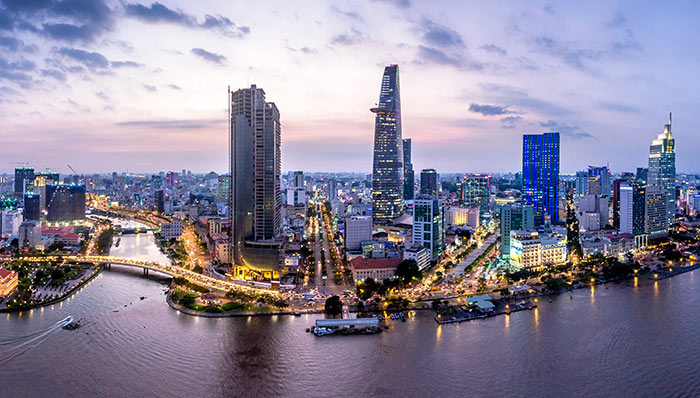 Options for Traveling from Ho Chi Minh to Phnom Penh
The most direct road route from Ho Chi Minh City to Phnom Penh is about 230 kilometers (144 miles), which doesn't sound like a lot. However, roads are not particularly fast in this part of the world so the drive will take longer than you might expect. You will also need to take into account that when making this trip you will be crossing from Vietnam into Cambodia, so allow some time for the border crossing too. Buses and vans travel from Ho Chi Minh to Phnom Penh daily, and there are always many different services to choose from. By far the cheapest way to get between cities, buses do however take a long time. The alternative is much faster but considerably more expensive, and that is to travel by airplane.
From Ho Chi Minh to Phnom Penh by Bus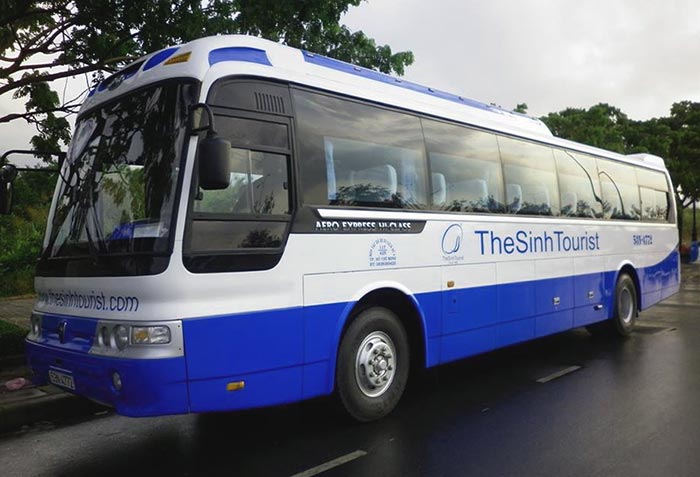 There are four main tour companies who provide frequent bus services to Phnom Penh: Giant Ibis Transport, Mekong Express, The SinhTourist, and Kumho Samco. Of these, Giant Ibis Transport is often reported to be the best in terms of safety and service, and for that good record you can expect to pay a few more dollars for your ticket. There is at least one service per day which will depart in the morning, arriving in Phnom Penh about 6 hours later. And, during busier times of the year an afternoon service is often added. The full size buses that they use for the Ho Chi Minh to Phnom Penh service include wifi and a drinks and snack service.
The SinhTourist is another operator that has daytime services – during busier periods they have four services scattered across the day starting in the early morning and the last one departing Ho Chi Minh mid-afternoon. The buses are comparable to those used by Giant Ibis but do not include wifi, however they do have the added bonus of onboard toilets and TVs.
Mekong Express operates Express buses with stewards and snacks onboard, departing three times per day from Ho Chi Minh, while Kumho Samco has the most departures at eight and is generally the least expensive. Their buses are VIP sleepers so you'll have more space than on other buses and can recline back to enjoy the passing scenery. Despite being sleepers, there is no overnight service; instead, most of their departures go in the morning, with just a couple in the early afternoon.
From Ho Chi Minh to Phnom Penh by Van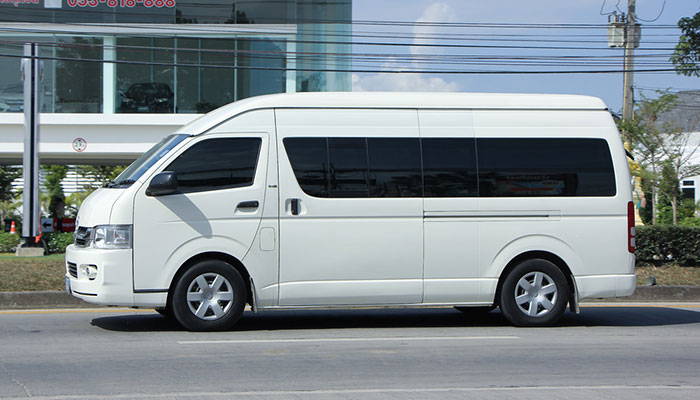 If you like the affordability of a bus but prefer to travel a little more privately, you could think about taking a van from Ho Chi Minh to Phnom Penh. Mekong Express, in addition to their bus service, offer a couple of vans each day and a seat on a van costs just a few dollars more than the bus. You could argue that there is less space and less services provided on a van, however vans are often preferable for people traveling as a family or in a group as you may have the entire van to yourselves, giving an extra level of privacy not possible on a bus.
A Flight from Ho Chi Minh to Phnom Penh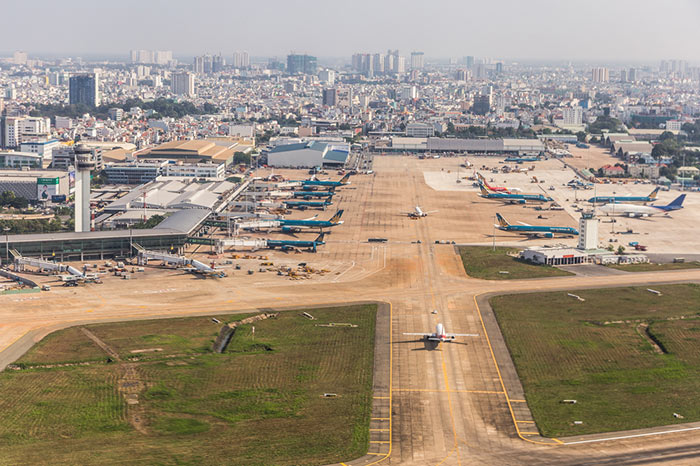 The final option for getting from Ho Chi Minh to Phnom Penh is to fly. Flying can save you a day of driving and being cramped up on a bus or in a van, but it's not without its own drawbacks, most notably the price. It's going to be at least five times more expensive to catch a plane to Phnom Penh. Bearing this in mind, flights are great if you're not traveling on a budget and if you want to get from A to B in the shortest time possible – it's only about a 45-minute flight.
There are four different airlines you can choose from, so do shop around to find the best deals on ticket prices. The airlines are Qatar Airways, Vietnam Airlines, Vietjet Air, and Cambodia Angkor Air.
In Ho Chi Minh City, the airport is the Tan Son Nhat International Airport, located just north of the city center, while in Phnom Penh the International Airport is 10 kilometers (6 miles) from the city. Both are major airports so there will always be easy ways to travel to and from the city itself.
When considering flying from Ho Chi Minh to Phnom Penh do remember to add the time it will take you to get to and from the airport at either end, and waiting times in the airport once you have checked in and to get through security. Even with these times added you should still be saving several hours at least over a bus ride but you'll need to consider whether the actual time saving is worth the large extra expense. Also remember that when you're flying you don't get to see the passing scenery properly. On the bus you will drive over the Mekong River and get to see towns that you would otherwise miss, for this reason as well as the cost savings, we would say that a bus from Ho Chi Minh to Phnom Penh is the best way to travel!
How useful was this post?
Click on a star to rate it!
Average rating / 5. Vote count: