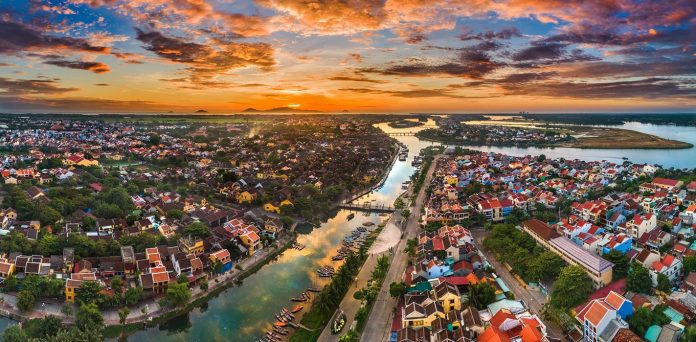 Dalat is a beautiful city set in beautiful surroundings! The capital of the Lam Dong Province in the Central Highlands region of Vietnam, Dalat sits on a golf course and a lake with pine clad forested hills surrounding it. Unlike much of Vietnam where the weather is hot and sticky, Dalat has a temperate climate which really shows in the city's greenery! Get out an explore the lakes and waterfalls in this city that was developed as a resort by the French in the early 1900s, and after, head to the coast to the city of Hoi An. You'll immediately notice the different climate in Hoi An – here you can go to the beach, or wander the city's old town and UNESCO World Heritage Site with its famous Japanese covered bridge, and enjoy the contrasting French and Chinese cultural influences and architecture.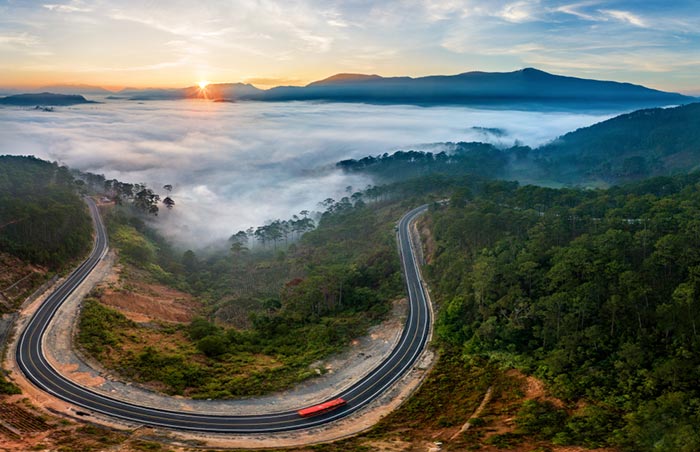 Options for Travel from Dalat to Hoi An
Getting from Dalat to Hoi An is not a short trip – by air the distance is around 440 kilometers (275 miles) because you'll be flying roughly in a straight line. Going by road it's even longer though, following the contours of the land and the main highways, which run mostly along the coast, the shortest road route is 635 kilometers (397 miles), so if you're traveling by road, be prepared for a long journey. The good news is that you won't have to drive yourself as there are buses running the route from Dalat to Hoi An daily. Flying is also an option if you're looking for a fast way of traveling, or if you want to try several different forms of transport you could also opt for a bus and a train.
Flights from Dalat to Hoi An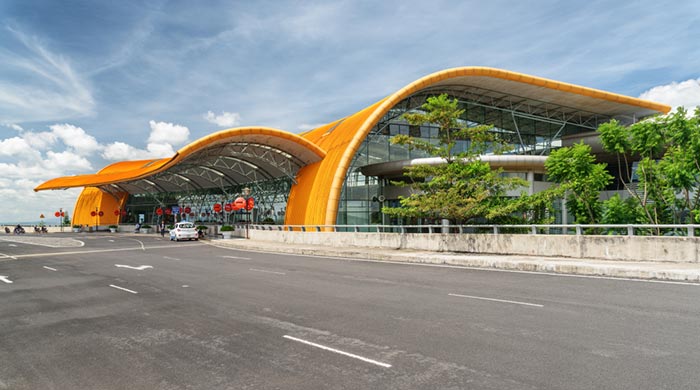 When you have such a long distance to cover, flying is always the fastest way to get there. The problem is the cost, and this becomes more of an issue when there is only a limited service operating between cities, as is the case from Dalat to Hoi An. Vietnam Airlines is currently the only airline flying this route and at the time of writing they have just one direct service per day, leaving at 5:10pm and arriving at 6:15pm, so the flights only takes about an hour.
The airport serving Dalat is the Lien Khuong Airport which is about 30 kilometers (19 miles) south of the city and there are shuttle vans that you can take to the airport, or catch a taxi. At the other end, the closest airport to Hoi An is Da Nang International Airport. Similar to Dalat, Hoi An is about 30 kilometers south of Da Nang Airport and there are shuttles, taxis and Grab cars available to take you to Hoi An itself. Transfers to and from the airport at either end can be done quite cheaply but the flight itself is the most expensive way to get from Dalat to Hoi An.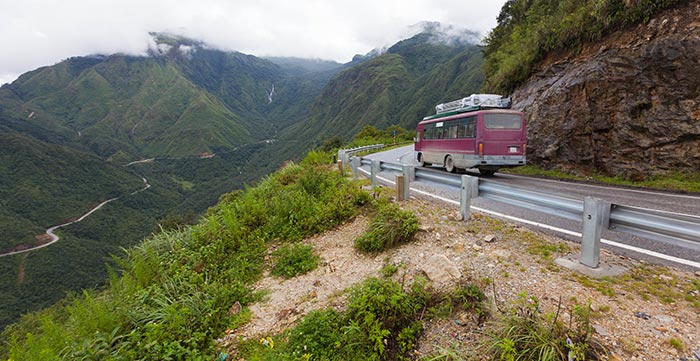 If saving money is on your agenda, taking the bus from Dalat to Hoi An is a much better idea than flying! Buses are considerably cheaper than flights, and because the bus goes directly from the center of Dalat to Hoi An, you don't have to worry about making your way to the airport and the additional transfer costs that go with that.
But, traveling by bus does have its disadvantages. There is only one bus company currently offering direct buses from Dalat to Hoi An so you may be limited when booking your tickets as there's just one departure per day. Booking your bus tickets early becomes even more important in these circumstances, as you may find buses are full if you leave it too close to the day of departure or at weekends and holidays. Hanh Café is the bus company, and you can book tickets through the travel website 12Go.asia. Their search results for trips from Dalat to Hoi An will also show you the available flights so you can book flights or direct buses.
As well as being limited with choice, you're limited with the type of bus. Hanh Café only operates a Standard Bus on this route, so you'll get air conditioning but nothing else. The seats will be comfortable enough but they are just standard seats that won't recline and when you're going to be traveling for 15 hours this is a long time to be stuck on a bus. Sleeping could be difficult even though you will be traveling overnight – the bus departs from Dalat at 1pm and arrives at Hoi An at 4am.
Dalat to Hoi An by Bus and Train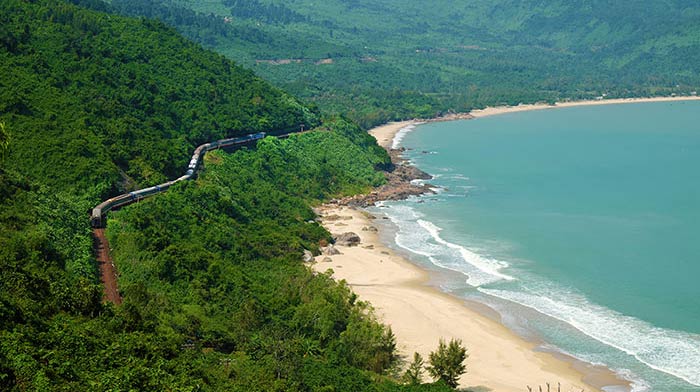 When you're looking for a little more adventure, you can travel indirectly from Dalat to Hoi An using buses and trains. Traveling this way won't save you time, and it won't be any cheaper than taking a bus alone, but it's something that you would do for the experience!
You first need to catch a bus from Dalat to Nha Trang. This takes about 4 hours. At Nha Trang you'll get on a train to Da Nang, which is a further 9 to 11 hours, depending on the exact service, and then once at Da Nang you'll take a bus to Hoi An which is about an hour to 90 minutes travel time. As we said, this won't save you time or money but if you're visiting Vietnam for a longer period and have the time to spare, it's an exciting way to get from Dalat to Hoi An. Tickets for all three journeys are available at 12Go too.
With Da Nang being the larger city, there are often more options to get you to Da Nang, and then it's a relatively short transfer from Da Nag to Hoi An. There are more bus options, for example, including sleeper buses, so this may be something to look into. But, if you have the money and want to get from Dalat to Hoi An quickly, opt for a flight.
How useful was this post?
Click on a star to rate it!
Average rating / 5. Vote count: