The former Royal capital of Laos, Luang Prabang is one of the country's top tourist destinations. Filled with gorgeous Buddhist temples, Luang Prabang was designated a UNESCO World Heritage Site back in 1995 and is considered to be the heart of Laotian culture. After spending time in this renowned and somewhat small city, head to Hanoi for a rapid change of pace. The capital of Vietnam, Hanoi is a bustling city of millions that has been influenced by the Chinese and French. Explore its attractive architecture, stroll the narrow streets of the Old Quarter, and learn more about the country's culture and history in its museums. Getting from Luang Prabang to Hanoi is fairly simple but can take a whole day depending on how you choose to travel.
Read about:
• Flights from Luang Prabang to Hanoi
• From Luang Prabang to Hanoi by Bus
Travel Options for Luang Prabang to Hanoi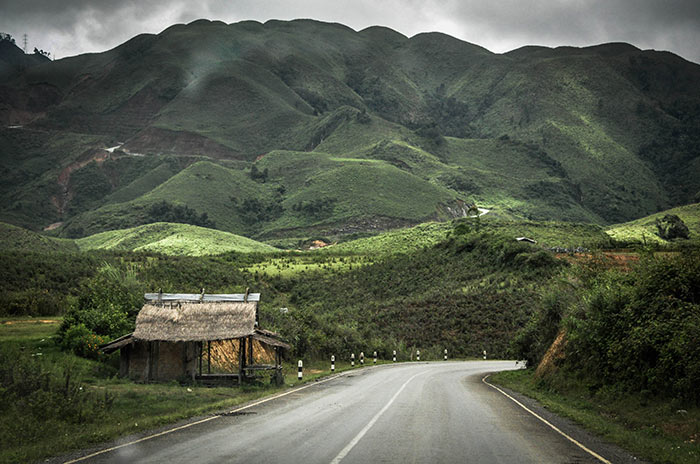 If you traveled in roughly a straight line from Luang Prabang to Hanoi you'll only be traveling a distance of about 410 kilometers (256 miles), which doesn't sound all that bad. But, roads very rarely run the most direct route from A to B, instead having to follow the contours of the land, and this is exactly the case with travel from Luang Prabang to Hanoi. The scenic journey by road will take you over mountains, following a very winding route that is far from being direct and adds roughly an additional 300 kilometers (187 miles) to the trip. For this reason, going by bus from Luang Prabang to Hanoi takes around 24 hours, making this a very long and arduous journey. The alternative, however, will get you there in record time – flights from Luang Prabang to Hanoi only take about an hour. So which option is best for you? Read on for full details on buses and flights before you make a final decision.
Flights from Luang Prabang to Hanoi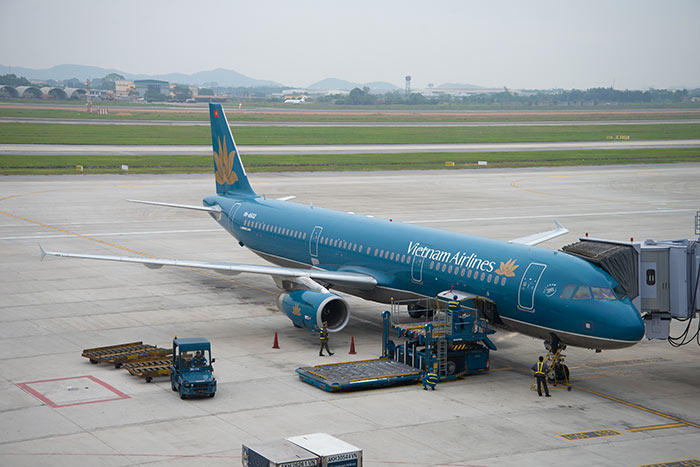 Considering how long and winding the road is, it's not surprising that a flight from Luang Prabang to Hanoi is a popular choice with travelers, even those traveling on a budget! Catching a flight, you'll benefit from a flying time of less than an hour, and even when you add in the time it takes to get to and from the airport at either end, and go through security and everything else, you're still saving many hours over a bus ride. Of course, there is a drawback, and that's the cost. As you would expect, a flight from Luang Prabang to Hanoi does cost more than the bus, but in all honesty even the buses aren't what you'd call "cheap" so you may find the additional cost is well worth it.
There are two airlines to check when booking your tickets: Lao Airlines and Vietnam Airlines. They both offer direct daily flights between these two cities and their prices are comparable. We would always suggest that you book your flight from Luang Prabang to Hanoi as early as possible as you're more likely to get better deals if you book early, however, even when booking just a day or two beforehand you can find the prices are not especially inflated, you'll just be taking a risk on the flight being full already.
Luang Prabang International Airport is easy to get to from the city center as it's only around 4 kilometers (2.5 miles) out, so even a taxi would not cost the earth. Tuk-tuks are usually readily available and far cheaper though. At the other end, the downside is that Hanoi's Noi Ban International Airport is a bit of a trek from the city center, about 45 kilometers (28 miles), so this will add a little time to your journey. The good news is that there are always taxis available, and if you want to save money there are public buses and a Vietnam Airlines shuttle bus as well.
From Luang Prabang to Hanoi by Bus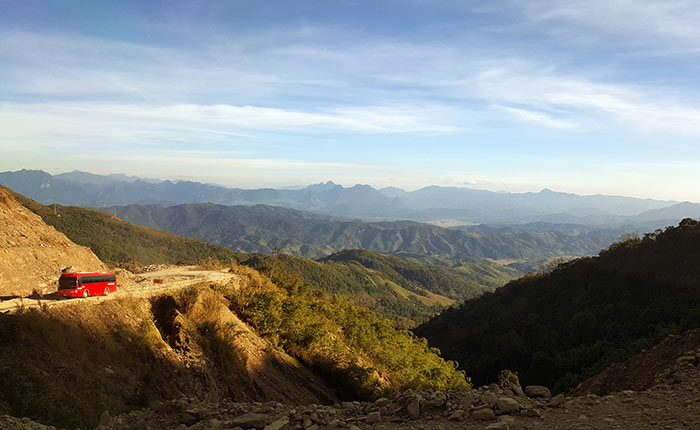 Before you rush off to book a flight, read what we have to say about the bus from Luang Prabang to Hanoi as there are advantages to traveling this way.
The bus from Luang Prabang to Hanoi takes a full day, and by that we mean it takes 24 hours! You will leave around 6pm from Luang Prabang and arrive about the same time the following day in Hanoi. It's this very long travel time that puts most travelers off, and we wouldn't blame you if you've already stopped reading! Being on a bus for that amount of time is enough to dissuade even the staunchest of travelers, however, the buses aren't as bad as you might think. For starters, they are sleeper buses so the seats are not seats as such, they're more similar to beds. This means you can lie back and relax and get some sleep. The benefit here is that you're not having to pay for another night's accommodation so you're saving money on getting a hotel room, and you're saving money because the buses are cheaper than flights.
Also remember that you won't be on the bus for the full 24 hours. There are multiple stops along the way when it's a good idea to get off the bus and stretch your legs, use a bathroom and grab some snacks. There's the border crossing as well because you'll be crossing from Laos into Vietnam. This can take around an hour depending upon what time the bus reaches the border. Often it will arrive before the crossing opens so there will be an additional wait, but you can use this time to get some more sleep!
There are several companies who offer a bus from Luang Prabang to Hanoi but two of the most popular are HTX Van Tai, and The Sinh Tourist. The latter will likely cost more but they have the best reputation. When booking tickets, also bear in mind departure and arrival points as these do vary across the bus operators. Some will leave from the Southern Bus Terminal while others depart from the Northern one, and in Hanoi some arrive close to the city center while others leave you several kilometers outside.
How useful was this post?
Click on a star to rate it!
Average rating / 5. Vote count: