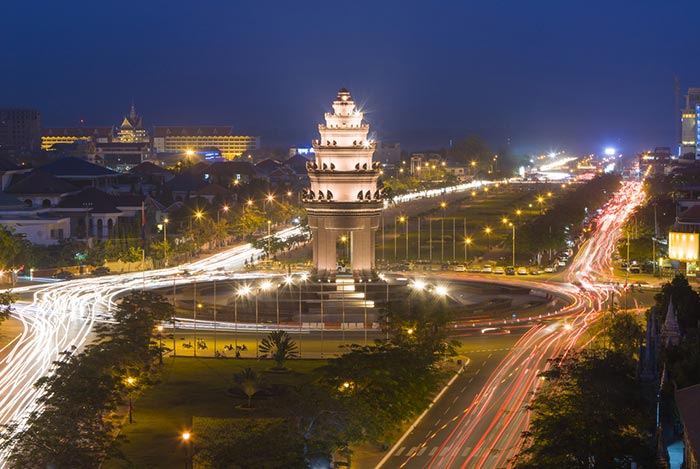 Phnom Penh to Sihanoukville – Your Options
Traveling by road is the most common way for tourists to get from Phnom Penh to Sihanoukville, and the shortest road route is around 230 kilometers (143 miles). So, it's not a really great distance between these two cities but which mode of transport you choose will affect how long the journey takes. Buses operate frequently and are easily the cheapest way to travel from Phnom Penh to Sihanoukville, but for a little extra money and comfort there are minibuses too. Private taxis have also become quite a popular way to travel, and if you're going by road, taxis are easily the quickest.
By road is not your only option though. Despite the short distance between destinations, there are a few flights that you could catch – this would be the fastest overall mode of transport, or, if you like to take things slow, go by train!
Bus from Phnom Penh to Sihanoukville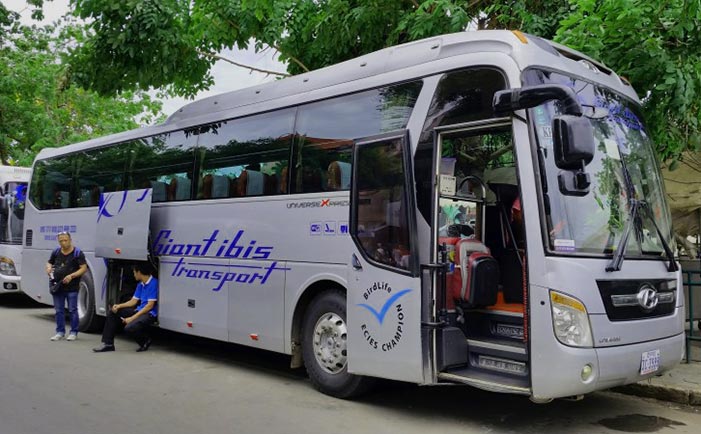 Let's start with the buses as this is a tried and tested way of getting from Phnom Penh to Sihanoukville. You may have heard bad things about the buses and road conditions in Cambodia. It's true, the roads were in bad shape up until a few years ago but more recently the government has been working hard to improve road and safety conditions so that tourists like you can get to your destination safely and on schedule. Even so, the buses traveling this route still have a fairly bad reputation, so you should research carefully before deciding upon which bus company to use.
We recommend Giant Ibis Transport because they have an excellent safety record and their buses are comfortable and well equipped. There are no washrooms onboard, but there is wifi, air conditioning, and snacks available, and the buses make a 10-minute stop along the way for you to stretch your legs and take a bathroom break! Giant Ibis has two to three buses per day and the service takes around 4.5 hours.
From Phnom Penh to Sihanoukville by Van or Minibus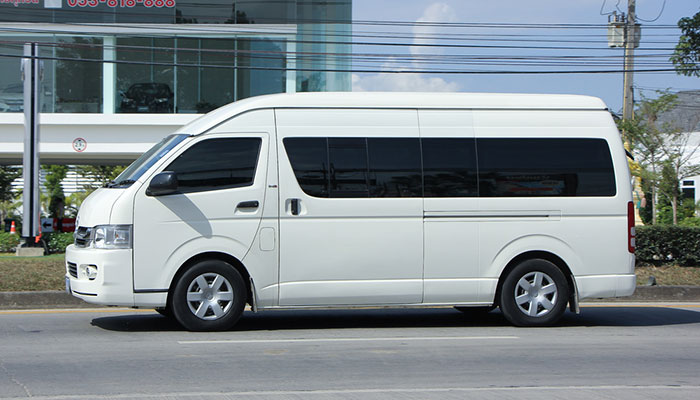 Tourists who have already traveled from Phnom Penh to Sihanoukville in the past will often tell you that the buses are not the most comfortable way to travel, and recommend that you go by van or minibus instead. Most reviews do state that the vans are more comfortable and they offer a more personal experience that's especially good if you're traveling in a group as you may have the van to yourselves if your group is big enough. The minibus from Phnom Penh to Sihanoukville is fairly comparable in price to the bus, costing just a few dollars more, which many tourists will argue is worth it!
There are a number of van and minibus companies you can choose from, depending on where in Phnom Penh you're starting from. Journey times will also vary from 4 hours all the way up to 10 hours, so be sure to look at this when booking your tickets. You could look at Mekong Express, Thero Express, or Virak Buntham Express.
From Phnom Penh to Sihanoukville by Taxi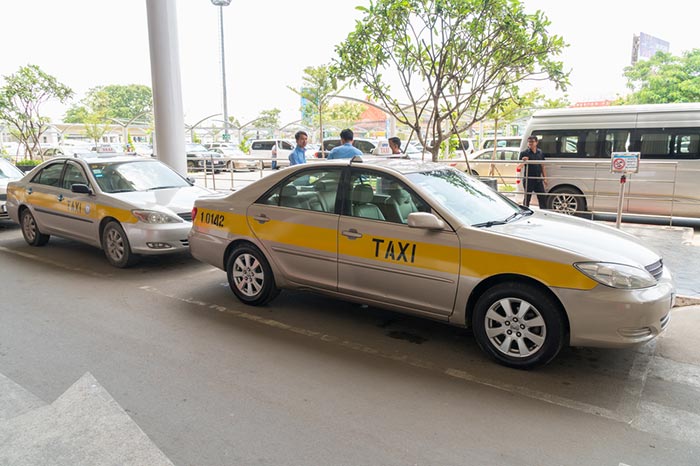 The final option for traveling by road from Phnom Penh to Sihanoukville is by taxi. Despite the additional cost, traveling by taxi between these two cities has become quite popular for a number of reasons: first there's the flexibility – a taxi can depart whenever you want it to so you don't have to comply with timetables that might not suit you. Second, is the speed and comfort – taxis can travel a little faster than buses and vans can and the seats can be more comfortable. Third is the extra flexibility – a taxi can drive you all the way from door to door so you'll arrive directly at your hotel in Sihanoukville without having to worry about transfers or long walks, and you have flexibility along the way too by having the option of stopping whenever you want to to stretch your legs or see some of the sights up close.
Train from Phnom Penh to Sihanoukville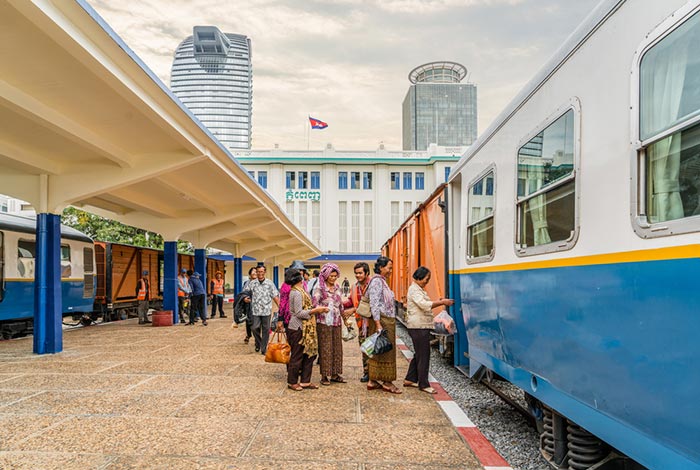 If you're in no rush, and your schedule fits in, getting from Phnom Penh to Sihanoukville by train could be a great option. After many years of no service, Royal Railways has started up a train service from Phnom Penh to Sihanoukville once again, traveling every Friday, Saturday and Sunday. The train is incredibly cheap so it's perfect if you're traveling on a tight budget, and it will give you the opportunity to enjoy wonderful passing scenery as you amble through the countryside.
The main drawback with the train is that it only goes three times per week so it may just not fit in with your schedule. And, the trains on Saturday and Sunday do leave early in the morning – 7am to be precise – which may not suit everyone. But the carriages are quite comfortable for the roughly 6.5 hour journey.
Flights from Phnom Penh to Sihanoukville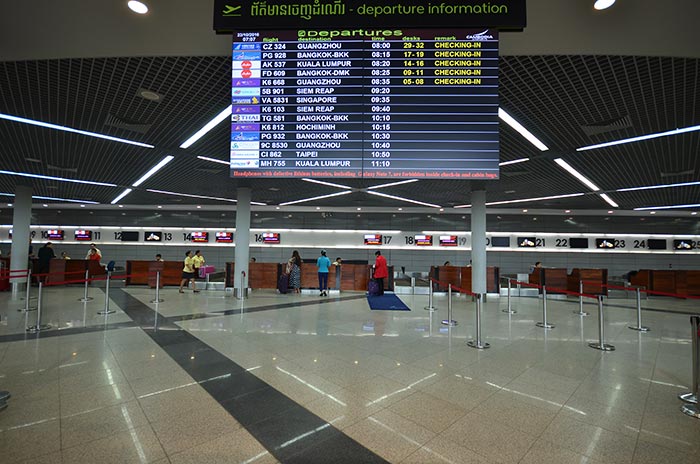 The final way to get from Phnom Penh to Sihanoukville is to fly. The quickest and the most expensive option, flying is ideal if you're pushed for time and would like to get to Sihanoukville as fast as possible. It's only about a 35-minute flight currently only 4 times a week direct flight with Cambodia Bayon Airlines. Book as early as you can for the best prices.
How useful was this post?
Click on a star to rate it!
Average rating / 5. Vote count: