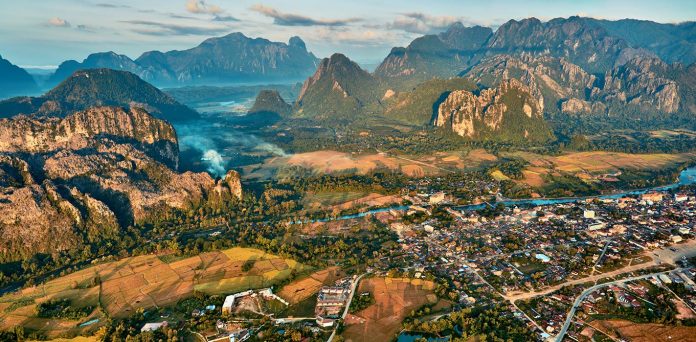 The capital of Laos, Vientiane, is a beautiful city where Buddhist temples mix with French colonial architecture. Not nearly as busy as many Southeast Asian cities, Vientiane has a quieter atmosphere and generally feels more wide open and bright, so it's a lovely place to visit. After enjoying Laos' capital city, head north to the town of Vang Vieng to experience the rural side to this scenic country. Set on the Nam Song River, Vang Vieng is famous for caves, limestone mountains, and lagoons, and features historic temples. Although it's been known as a backpackers' destination, Vang Vieng has quaint guesthouses to stay in, and good local restaurants to dine at.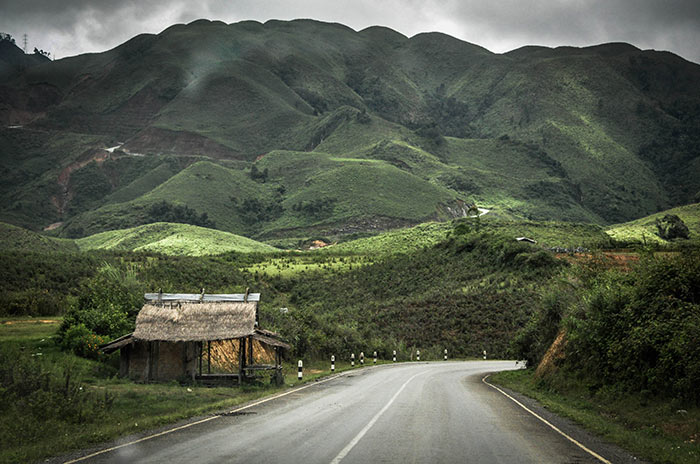 Options for Travel from Vientiane to Vang Vieng
Vang Vieng is almost directly north of Vientiane, and, in a straight line it's only about 110 kilometers (68 miles) from one to the other. Unfortunately, you can't travel in a straight line though, so when you add in the many twists and turns in the road which links Vientiane to Vang Vieng, the journey actually becomes close to 160 kilometers (100 miles). You also need to remember that they are not major highways you will be traveling on. The roads can be fairly narrow in places, are often full of potholes, and you will be passing through mountains, so it's by no means a fast trip as vehicles can only travel at slower speeds. Getting from Vientiane to Vang Vieng can only be done by road as there's no airport in the smaller town of Vang Vieng, so you basically have two options: bus or van.
Vientiane to Vang Vieng by Bus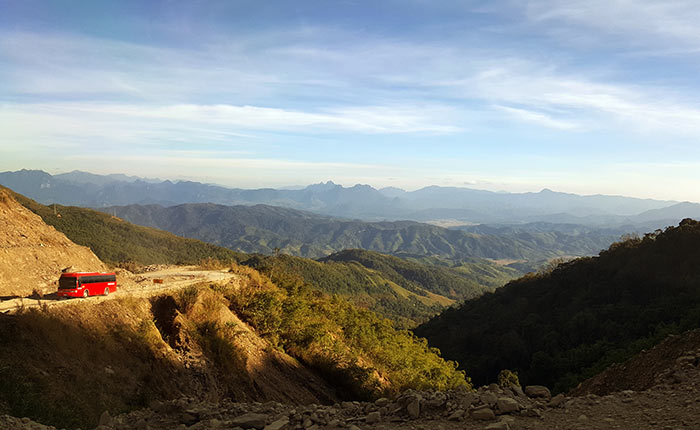 There are a few different bus companies that you'll see mentioned for the route from Vientiane to Vang Vieng but not all of them are operating at this time. For the best up to date information, we recommend you book your tickets through 12Go.asia. This reputable travel website has connections with all of the bus companies so by booking online you know that you can trust the information you're being given, and, if the company you book with happens to stop operating, you'll have peace of mind that you booked with 12Go and should be able to find an alternative.
Currently, 12Go sells tickets for travel by bus from Vientiane to Vang Vieng with Soutchai Travel. With them you have two departures per day; one at 9:30am and one at 1:30pm. The scheduled travel time is 5 hours although you could find that the bus does it as quickly as 4 hours; count on 5 though if you're making any onward travel plans, just in case. The buses have air conditioning, but beyond that they're fairly basic if you're used to traveling on the more luxurious buses that often operate in this part of the world.
Vientiane to Vang Vieng by Van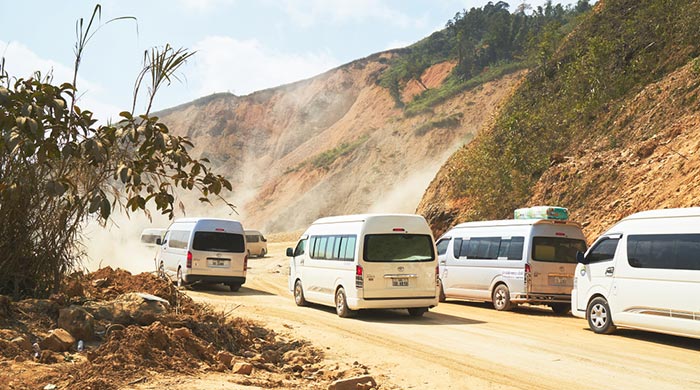 Traveling by van from Vientiane to Vang Vieng is the other option. While some people may prefer to be in a smaller vehicle, there really aren't many advantages to traveling by van. For starters, it is usually a little more expensive than bus travel so it won't save you any money going by van, and, travelers have reported that there is always less space in a van in terms of legroom and places to store your luggage.
If you're still interested though, the advantage of traveling by van from Vientiane to Vang Vieng is that it can be a nicer experience if you're with a group because you can take up most of the van and feel like you have a more personal space. The vans are air conditioned, like the buses, so that's good.
You can book a van from Vientiane to Vang Vieng with 12Go, using PTS Transit Service. They offer one van departure per day, leaving from the Thanaleng Railway Station in Vientiane at 8:30am but the scheduled arrival time is 5.5 hours later, 2pm, in Vang Vieng, so according to the posted travel times, traveling by van is slower than traveling by bus.
Whether you choose to travel from Vientiane to Vang Vieng by bus or by van, remember to book your tickets through 12Go in advance so you don't have to worry about finding tickets at the last minute.
How useful was this post?
Click on a star to rate it!
Average rating / 5. Vote count: