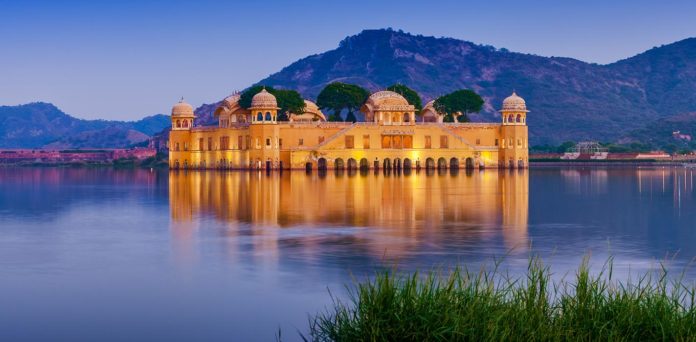 Filled with glorious architecture dating as far back as the 16th century, Delhi has so much to see and do: Jama Masjid Mosque and the Red Fort are just a few of the highlights, but there are gardens, bazaars, temples, and tombs that could fill several weeks, if you can make it through all the traffic and crowds. Once you've tackled Delhi, head to another of India's city's, Jaipur. Still a big city by most country's standards, Jaipur is dwarfed by Delhi in size yet still equally impressive. With two UNESCO World Heritage Sites, the Pink City as it is known, features palaces and forts and along with Delhi and Agra, it forms the Golden Triangle tourist circuit.
Read about:
• Delhi to Jaipur by Train
• Delhi to Jaipur by Bus
• Delhi to Jaipur by Flight
Ways to Get from Delhi to Jaipur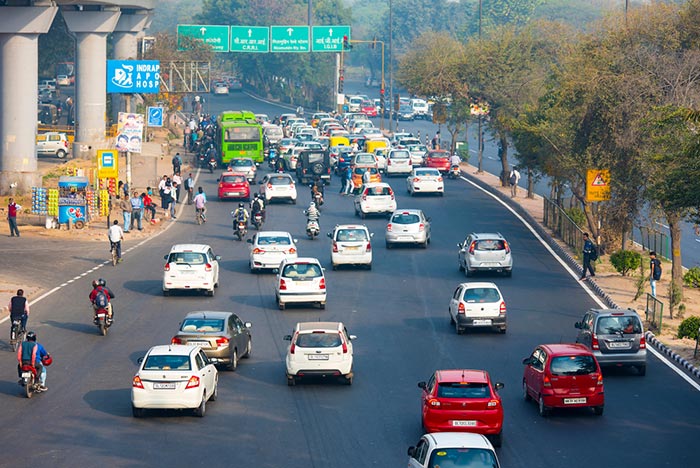 By road, the shortest distance between Delhi and Jaipur is about 280 kilometers (175 miles) so if you were driving yourself from city to city, it should take somewhere from 4 to 5 hours depending on the traffic. Plenty of tourists do decide to drive themselves, and after visiting Delhi and Jaipur, they head to the third city of the Golden Triangle, Agra. But, traffic can be very bad and if you're not familiar with the roads you may prefer to make use of public transport options instead.
Trains are very popular because there are plenty of services between Delhi and Jaipur, and they can be very cheap. There are also bus services and flights that are more expensive, but still reasonably priced when compared to traveling by air in other countries.
From Delhi to Jaipur by Train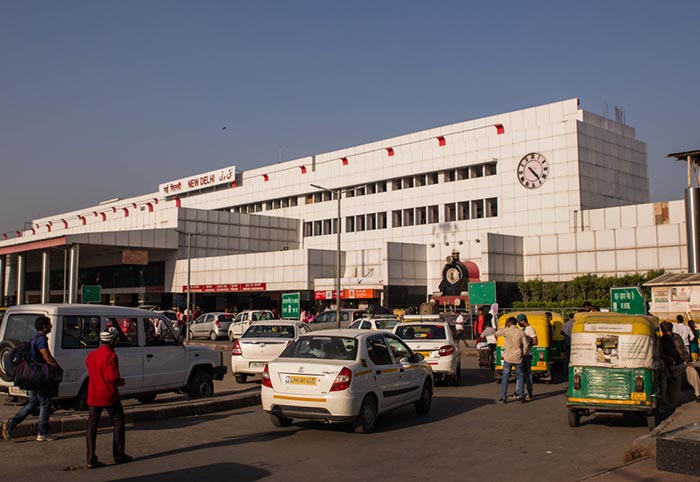 Let's start with the trains from Delhi to Jaipur as these are usually the cheapest way to get from city to city. Trains are relatively fast too, with some services beating buses by an hour or two, but this depends upon which train service you opt for. You should also be aware that there are several different train stations in Delhi, so be sure to pick the one that's most convenient for you so that you don't have to travel a long way to get there. The main railway station is New Delhi Railway Station which is near Paharganj, plus there is the Old Delhi Railway Station, and the Delhi Sarai Rohilla Railway Station in north Delhi.
Throughout the day you'll have the choice from a number of different trains and carriages, depending on what level of comfort you'd like and how much you'd like to spend. The cheapest tickets can be purchased for 2nd class seats where there will be no air conditioning, so for that reason we'd recommend spending more and getting a carriage that does have air conditioning. There are also a variety of sleeper cabins to choose from too, even when not traveling overnight. These are more expensive, but would give you a little more room to move around and can be a good option if you're traveling with family or friends and want to be together. Most daytime trains take between 4.5 and nearly 6 hours.
Buses from Delhi to Jaipur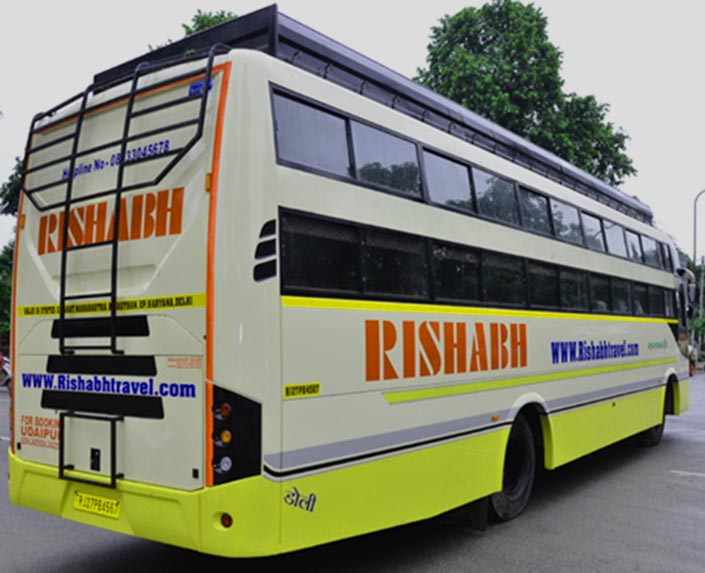 Buses are not necessarily cheaper than trains, nor do they get from Delhi to Jaipur any faster than the majority of trains, so why would you choose to travel by bus? Well, there are two reputable companies offering a service between these two cities: Gujarat Travels and Rishabh Travels and both of them have sleeper buses. This means that levels of comfort should be good, and you will have air conditioning in the buses too. The service with Gujarat Travels is more expensive and according to schedules, it takes longer, but if you choose to go with Rishabh Travels you can save money and you may be able to find a seat for less than the price of the train.
So, at the end of the day, whether you choose the train or bus to travel from Delhi to Jaipur, the prices and services are fairly comparable.
Flights from Delhi to Jaipur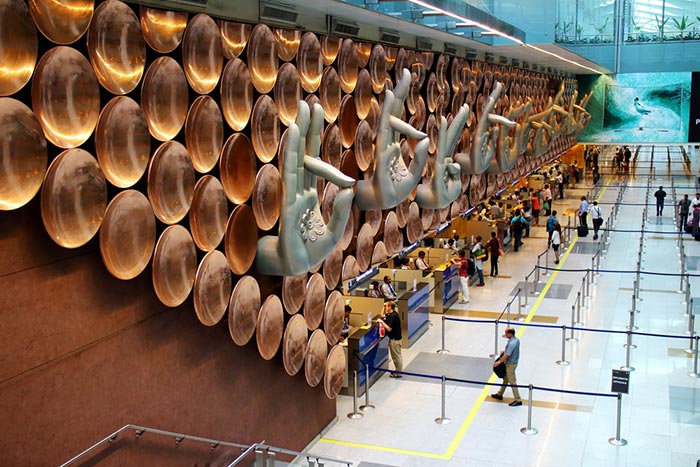 The third option is to fly from Delhi to Jaipur. The Indira Gandhi International Airport serves Delhi and it's the busiest airport in India, and one of the busiest in Asia. You can easily get from the city to the airport by using public transit – an express train operates from New Delhi Metro Station to Terminal 3's Airport Metro Station, and there is also a metro train from Terminal 1, while buses and taxis are readily available from and to all terminals.
In Jaipur, you'll arrive at the Jaipur International Airport which is approximately 12 kilometers (7.5 miles) south of the city center. It's sometimes called Sanganer Airport because it's located in the suburb of Sanganer, so be aware of this when booking flights.
There are five different airlines offering flights from Delhi to Jaipur which is good news for tourists as it means there is some competition between airlines. These are: Air India, Alliance Air, IndiGo, Jet Airways, and SpiceJet, and flights take around one hour. This means that flying from Delhi to Jaipur is by far the quickest way to get from A to B, and when you look at the difference in price, it's quite reasonable to travel by air. Ticket prices can vary quite a lot so be sure to check other days and times of the day before settling on a ticket, as you could save yourself a lot of money by being a little flexible. You could find that the cheapest flights can cost about the same as the most expensive trains, so shopping around is definitely worth it if you're looking to save some money and get to Jaipur quickly.
So, making a decision on the best way to get from Delhi to Jaipur can be difficult when there's not a great variety in prices between trains, flights and buses. If you want to see more of India, perhaps choose to travel by train or by bus, but if you want to get to Jaipur in the fastest time possible, catch a flight.
How useful was this post?
Click on a star to rate it!
Average rating / 5. Vote count: