With its sandy beaches and easy access to some of Vietnam's most spectacular UESCO World Heritage Sites, the city of Da Nang has a lot going for it. A busy transportation hub and port city, Da Nang makes a good starting point for trips around the country, and one of the top onward destinations is Hue with its massive 19th century citadel that includes the Imperial City and the Forbidden Purple City. Located fairly close to Da Nang, Hue can be reached in a day trip from the city, but, if you want to fully do Hue and its World Heritage Sites justice, plan on spending a little longer here; you won't regret it!
Read about:
• Da Nang to Hue by Train
• Da Nang to Hue by Bus
• Da Nang to Hue by Taxi
Ways to Get from Da Nang to Hue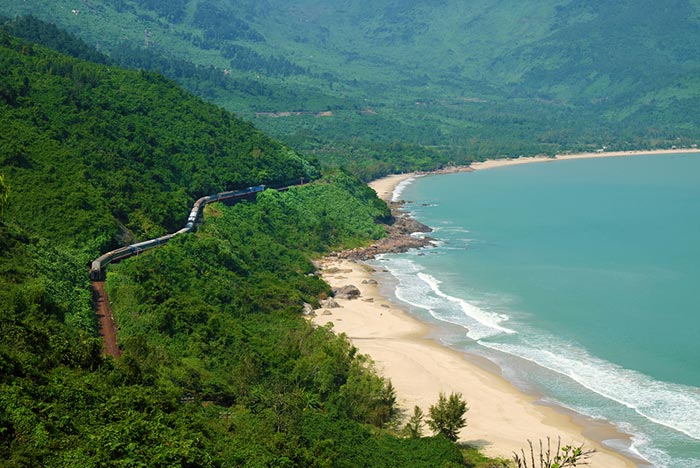 It's only around 100 kilometers (62.5 miles) from Da Nang to Hue and it's a journey that will take you through scenic mountains. Being this short a distance, day trips are possible, as mentioned above, but if you have the time in your schedule plan to spend several days in Hue if you want to see all of the major sights. This also means you won't have to rush your journey to get there and can instead take your time.
If you are using a rental car for your vacation in Vietnam, driving is probably the best way to get from Da Nang to Hue as you have complete flexibility as to when you leave Da Nang and how long you spend on your drive. The roads can be a little intimating as they wind through the mountains. There will be plenty of trucks on the roads and the drive will therefore take longer than you might expect. For this reason, we wouldn't recommend renting a car just for this trip as there are plenty of buses and trains you can take for a very affordable price from Da Nang to Hue.
From Da Nang to Hue by Train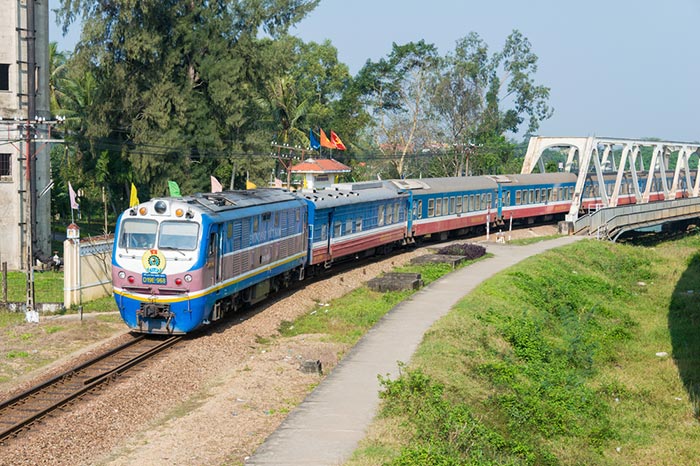 Traveling from Da Nang to Hue by train has several advantages. There's the affordable ticket prices, the relatively short journey time, good comfort levels, and the great scenery you'll see along the way! There are also a number of trains you can choose from each day, so you're bound to find one that fits in with your schedule.
The train from Da Nang to Hue should take somewhere between 2.5 and 3 hours so it's not an especially long journey. You may have heard that traveling by train in Vietnam can be a little uncomfortable, but when you're only going to be onboard for around 3 hours, comfort levels are usually not such an issue. Besides, you will have four different options when it comes to selecting your seat: hard seats, soft seats, and cabins. A hard seat obviously won't give you the best in comfort levels, but if you're traveling on a tight budget you can save yourself a few more dollars by selecting a hard seat. Soft seats improve comfort levels and are probably the best recommendation for this route, while you can pay a little more still and choose a cabin that sleeps either 4 (soft berth) or 6 (hard berth). This may give you a little more space, but, all things considered, will not be any more comfortable than a standard soft seat.
There are trains that travel overnight, but, with the short journey time and the fact that you'll be missing some lovely scenery, plus an awkward arrival time in Hue, we wouldn't recommend the night train from Da Nang to Hue.
Whichever option you choose for traveling by train, you will also be able to make use of onboard services such as toilets, snacks, steward service, air conditioning, and space to walk around and stretch your legs if necessary.
The Bus from Da Nang to Hue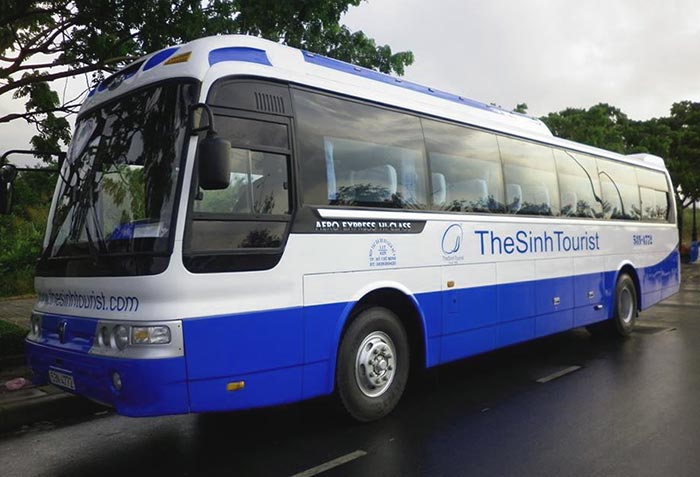 The main advantage with traveling by bus from Da Nang to Hue is that it will save you even more money! Buses are several dollars cheaper than the trains so they're a great option if you're really trying to save money and get around Vietnam on a shoestring budget. Apart from the cost though, there aren't really any more advantages to choosing a bus over the train, unless it happens to fit in with your schedule better.
Buses take around 3 hours and 15 minutes to get from Da Nang to Hue so they're usually a little slower than the majority of trains and your exact arrival time in Hue will depend largely on the amount of traffic on the road. Traveling through the mountains is scenic, but the roads are winding and can be narrow in parts so there's little opportunity for over-taking meaning you're at the mercy of the other drivers around you.
But, for the cheap cost you do get a comfortable seat if choosing Hoang Long tour company, or The SinhTourist. They both provide VIP buses that have toilets, TVs, stewards, and snacks onboard, and they are sleeper seats so you get far more leg room. This means these buses can be really quite comfortable, and, there are numerous departures every day from Da Nang to Hue.
From Da Nang to Hue by Taxi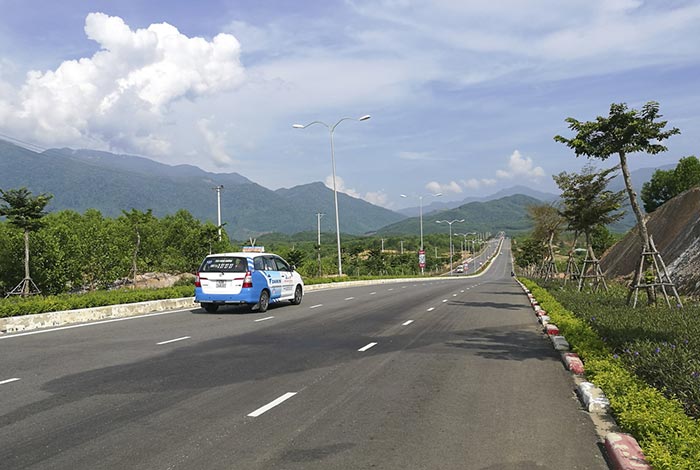 A final option that we didn't mention above is to take a taxi from Da Nang to Hue. This is easily the most expensive way to travel between cities, but, with a private taxi service you pay for the entire car or van. This means that you can divide the cost between your friends or family, if traveling in a group, making this a more affordable option if you compare the per person cost.
Taxis are said to be the fastest way to get from Da Nang to Hue, taking only around 1.5 hours, and these are the best option for tourists who desire full flexibility and a door-to-door service.
How useful was this post?
Click on a star to rate it!
Average rating / 5. Vote count: