Delhi may be hot and incredibly busy, but if you can learn to live with those two negative points, it is an amazing place to visit. Officially the National Capital Territory of Delhi, which incorporates the capital city, New Delhi, it is home to over 11 million people and has a history dating back to the 6th century BCE. Home to iconic sights like the Red Fort, Qutub Minar, and Humayun's Tomb, Delhi has many things to see and do. Once you've explored Delhi, head south to Agra to visit two more of India's most impressive sites: the Taj Mahal and Agra Fort. While still busy, Agra is a far smaller city that is quieter and a little more relaxed, providing a break from the chaos of Delhi!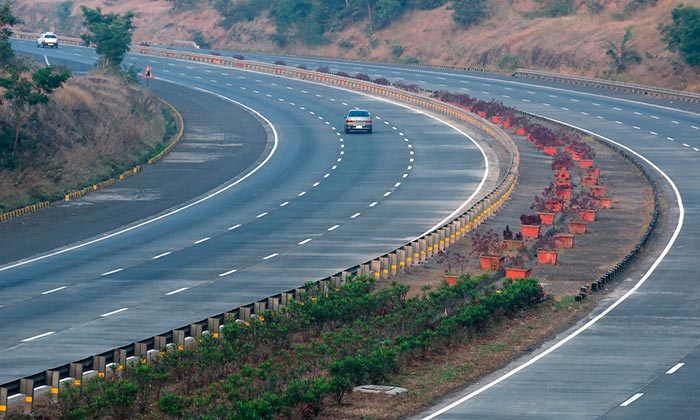 Options for Travel from Delhi to Agra
Agra is about 230 kilometers (144 miles) south of Delhi, and although that's quite a long distance, there are actually ways of getting from Delhi to Agra and back in one day. This is a great option if you're planning to visit just the Taj Mahal and don't want to spend any more time in Agra, although there's definitely enough in Agra to warrant a longer stay, if you have the time. There are three ways to get from Delhi to Agra: by train, by bus, or by taxi. Gone are the days of horribly slow trains in this part of India, as there are now high-speed express trains whizzing between Delhi and Agra, getting you there in record time. Going by bus or taxi is also a viable option thanks to better road links. The Yamuna Expressway is a 6-lane expressway that links Delhi to Agra and was intended as a way of reducing the travel time between the two cities. It has definitely made travel faster and smoother for anyone traveling by road!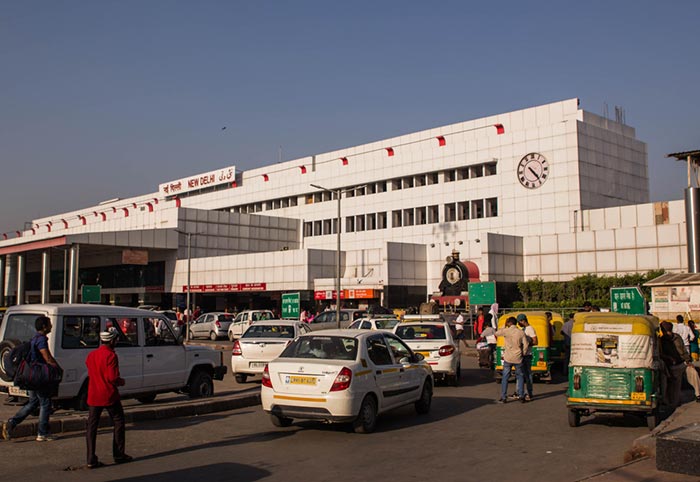 If you're thinking of traveling from Delhi to Agra by train, you'll first need to know that there are lots of trains operating on this route with lots of different options for departures and travel durations, so you need to do some research on this. Luckily, we have done a lot of the research for you, so we've listed below some of the most popular trains to catch!
First, you should figure out which train station you will be departing from. There are two main railways stations in Delhi: The primary one is New Delhi Railway Station (NDLS) and the secondary one, which is good if you're staying in the south of Delhi, is Hazrat Nizamuddin Railway Station (NZM), which is about twenty minutes south of NDLS, making it closer to Agra. When you arrive in Agra there's just the one railway station, Agra Cantonment (AGC), making it easy to know when to get off the train!
If you want to get to Agra quickly – especially if you're planning to be there just for the day – you'll want to look into the newest semi-high speed train, the Gatimaan Express. It takes about an hour and forty minutes to get from Delhi to Agra, departing from the Hazrat Nizamuddin Railway Station at 8:10am, and arriving in Agra at 9:50am. There's a selection of different seat and ticketing options for this train, as well as food served onboard and good, clean facilities. Note that this train does not operate on Fridays as that's the day when the Taj Mahal is closed anyway, otherwise it runs every other day and has a good reputation for punctuality.
The New Delhi Habidganj Shatabdi Express is another option for an early departure that allows you to visit Agra in just one day. This one leaves from the New Delhi Railway Station at 6am and arrives at 7:57am, so it's not much slower than the previous train but it can be quite a bit cheaper depending on your seat selection.
The Taj Express Superfast, and the Andhra Pradesh AC Super Fast Express, both departing from New Delhi Railway Station, are two other options if you find the first ones are full. The Andhra Pradesh is the cheaper of these two but does not have air conditioning.
Of course, you don't have to travel in the morning and you may even want to avoid the morning trains if you're planning to visit Agra for more than a day. It seems that many of the trains do get booked up in advance, so be sure to book your tickets early. You can search and book these trains from Delhi to Agra on the travel website, 12Go.asia.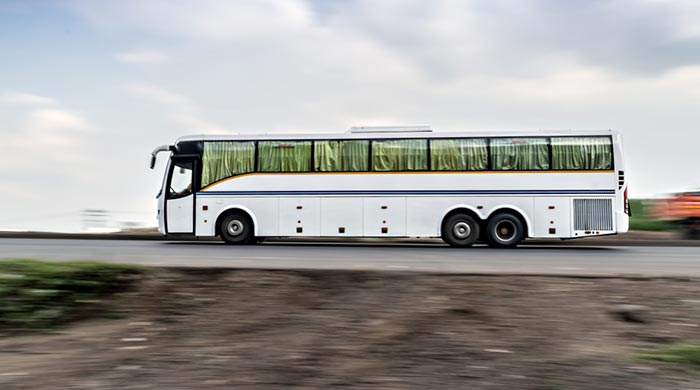 While train ticket prices do vary according to the train you're traveling on and the class of seat you buy, trains from Delhi to Agra are generally more expensive than the buses. So, if you're looking to save yourself some money, going by bus may be better for you. This is a good option if you're going to Agra for a few days and don't need to rush there and back; with the better express roads connecting Delhi to Agra, buses get there a lot faster than they used to but are still slower than the trains, taking somewhere around 3 hours and 45 minutes, depending on the company.
One final option is to travel from Delhi to Agra by taxi. While this seems more expensive on paper, it can be an affordable way to travel because you're paying for the car rather than for each passenger. With a van that can seat six people, traveling by taxi from Delhi to Agra makes sense if you're going with your family or a group of people and it's extra convenient because private taxis can be booked in advance and arranged to pick you up from anywhere in Delhi, and drop you anywhere in Agra. Private taxis ca be booked online through 12Go if you'd to make use of this convenient way to travel.
With improvements to both the railway system and the highways, getting from Delhi to Agra is now much faster and easier than it ever was before. Whether you are planning to go for just a day – which you can do if you catch an early train – or you're heading to Agra for a longer stay, buses, trains or taxis are all viable options.
How useful was this post?
Click on a star to rate it!
Average rating / 5. Vote count: