Kuala Lumpur, or KL as it's fondly known, is a bustling metropolis and the capital of Malaysia. Best known today for its soaring skyscrapers, Kuala Lumpur has also retained a good mix of its colonial architecture too; buildings that are dwarfed by the modern-day skyline, but all help to make this one of the most visited cities in the world. From KL, head south to the city of Malacca. Much smaller than the capital, Malacca has remnants of its British colonial past, but is also famous for its Chinatown and Jonker Street, where antique shops vie for your business and a night market attracts the crowds. Both Kuala Lumpur and Malacca are highly recommended stops on any visit to Malaysia, and you can easily get from one city to the other.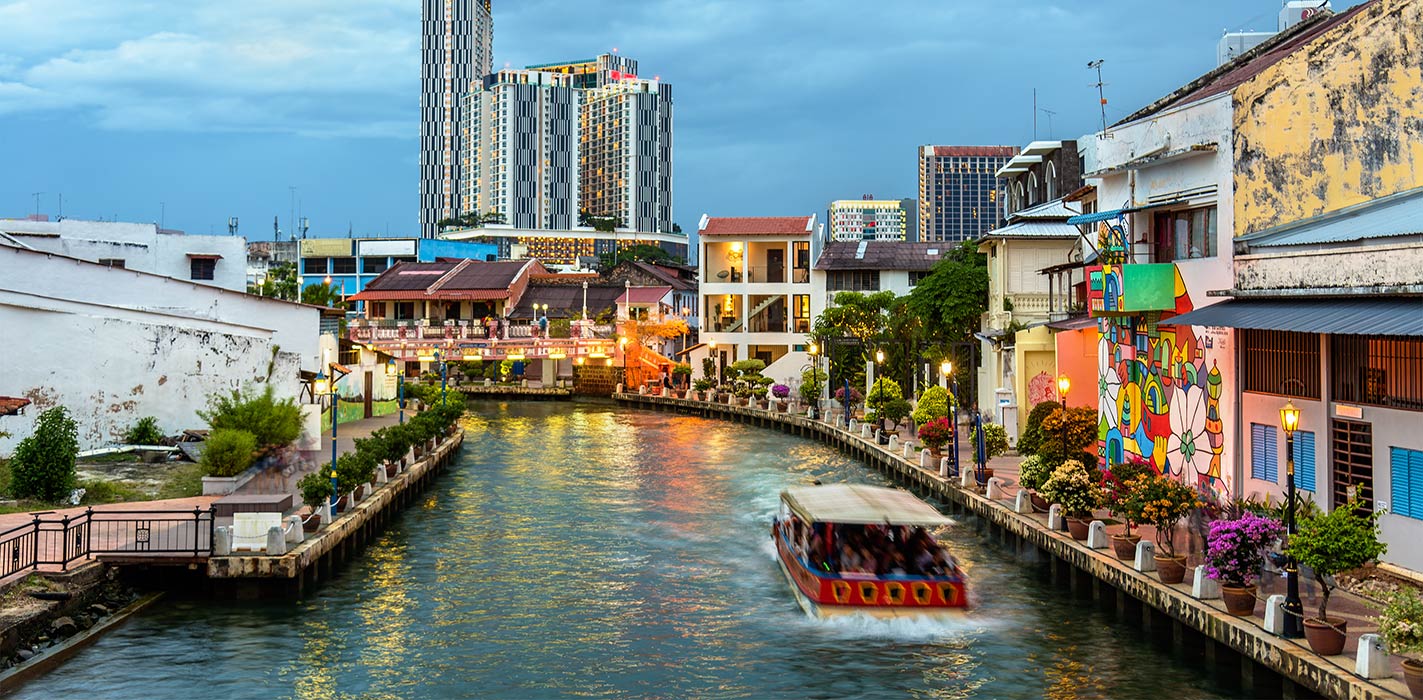 Options for Travel from Kuala Lumpur to Malacca
By the most direct road route, it's about 145 kilometers (90 miles) from Kuala Lumpur to Malacca so it's really not too far to travel. Malacca, also spelled Melaka, is set to the south and a little bit east of Kuala Lumpur, right by the coast and the Straits of Malacca. Buses regularly drive the route from Kuala Lumpur to Malacca, or you could go for the taxi option. Another, quite different way to get from Kuala Lumpur to Malacca, is to take a train and bus combination. This won't save you any time or money, but if you like adventure, this could be for you!
The Bus from Kuala Lumpur to Malacca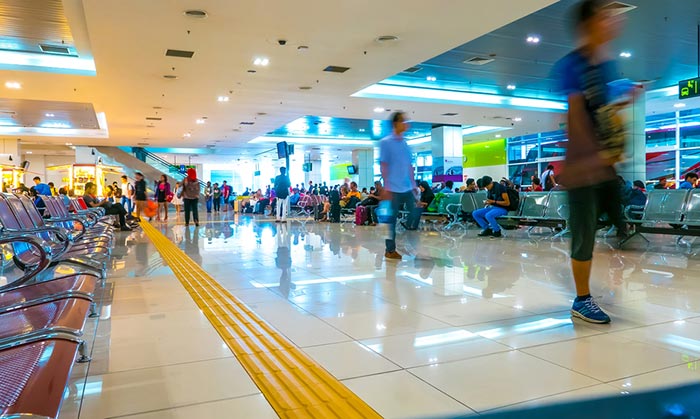 The first thing that will grab your attention about traveling by bus from Kuala Lumpur to Malacca is the amazingly cheap price. It is incredibly cheap if you're catching a bus from the city, and a little bit more if you're heading from the airport, and you can add on a few more dollars depending on where in Malacca you want to get off. But, either way, getting from Kuala Lumpur to Malacca by bus is an affordable option that's sure to please anyone traveling on a budget.
So, what are your bus options? Well, there are several bus companies to choose from, and an easy way to compare their services and prices is to book online using 12Go.asia. Search for travel options from Kuala Lumpur to Malacca and you'll see a variety of companies as well as different starting and ending points, so you can make a decision on the exact route you'd like to take depending on where you are in Kuala Lumpur, and where you'd like to end up in Malacca.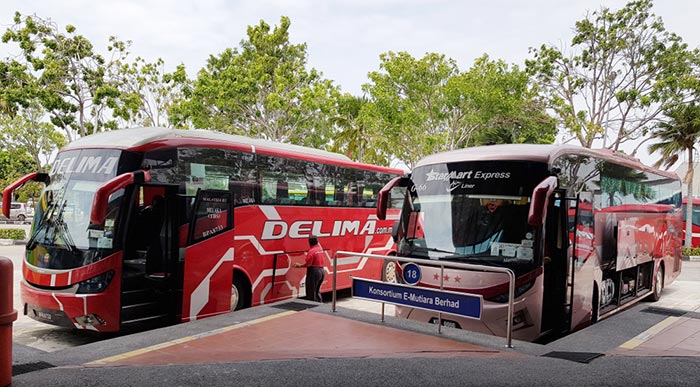 For example, you can travel from TBS Kuala Lumpur – that's Terminal Bersepadu Selatan, a major bus terminal in the south of the city – with he bus company, Transnasional. They provide VIP buses that have wider seats, and there's air conditioning, TVs, steward service, washrooms, and snacks available onboard. Their three services per day to Meleka Sentral are about the cheapest you'll find, and to get from Kuala Lumpur to Malacca only takes around 2 hours 15 minutes.
If you find it easier to travel from Kuala Lumpur International Airport 2, you'll have a couple of different bus companies to choose from. StarMart Express has VIP 24 buses, similar to those described above, and they have multiple departures each day making it very easy to tie in with any other travel plans you might have. Transnasional also has services from the KL airport to Malacca, although on this route they use the more standard Express buses as opposed to the VIP ones. They have eleven departures per day, while StarMart has a whopping fifteen buses from Kuala Lumpur to Malacca! You can also depart from the Main Terminal of the airport, and both StarMart Express and Transnasional also have plenty of departures from here throughout the day.
Kuala Lumpur to Malacca by Taxi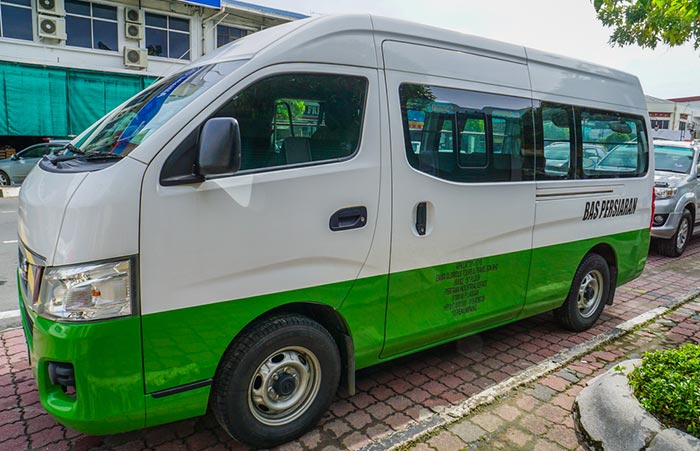 When you're traveling with your family, or part of a group, catching a taxi from Kuala Lumpur to Malacca is not as expensive as it might sound. You can book private taxis with Asian Overland Services through the travel website, 12Go, so it's just as easy as booking a bus ticket. Their smallest vehicles take just two passengers and therefore work out to be the most expensive way to get between cities, but the more people you're traveling with, the more affordable it gets. They offer 6-passenger vans and 10-passenger vans, but interestingly, they also have a 35-passenger bus that you can privately hire, so if you can get 25 or more passengers together, this ends up being comparable in price to some of the public buses.
Train and Bus from Kuala Lumpur to Malacca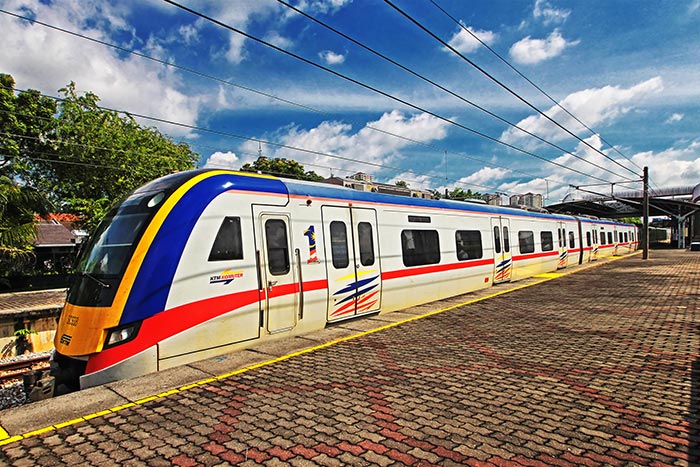 For a more adventurous experience, you could consider taking the train! It won't necessarily be any cheaper than the bus, and it won't necessarily get you there any faster, but if 'getting there' is half the fun you should enjoy the change.
You will need to take the KTM high speed ETS train from Kuala Lumpur to Tampin. This gets you most of the way to Malacca, and from here you'll have to catch a public bus to get you the rest of the way. The whole trip should take somewhere between 2 to 3 hours, so it's not especially slower than the single bus option, but it does allow you to experience a different mode of transport. As the trains and public buses are separate entities, you'll have to book your tickets independently, so bear this in mind. Another thing to note, if you're a female traveling alone you might like to consider sitting in the women only carriage of the train. Trains are generally safe, but this would give you extra peace of mind.
So, the easiest and cheapest way to get from Kuala Lumpur to Malacca is to take the bus, and with many different departure points to choose from, and multiple buses running all day every day, it's convenient to go by bus as well.
How useful was this post?
Click on a star to rate it!
Average rating / 5. Vote count: