One of Vietnam's largest cities, Da Nang is set on the coast and has long been an important port city. Today it draws tourists from all over the world with its mix of architecture, including several UNESCO World Heritage Sites, as well as modern attractions like cable cars, and areas of great scenic beauty right within reach of the city. After spending time in the busy city, many tourists like a change of scenery and head to the beach. Travel south from Da Nang and you'll eventually come to Nha Trang, one of the top beach destinations in Vietnam. Famous for its white beaches and great scuba diving, Nha Trang attracts a very varied crowd of visitors including budget backpackers, all the way up to those looking for luxury. And it's not just a place for foreign visitors, Nha Trang attracts plenty of domestic tourists as well.
Options for Travel from Da Nang to Nha Trang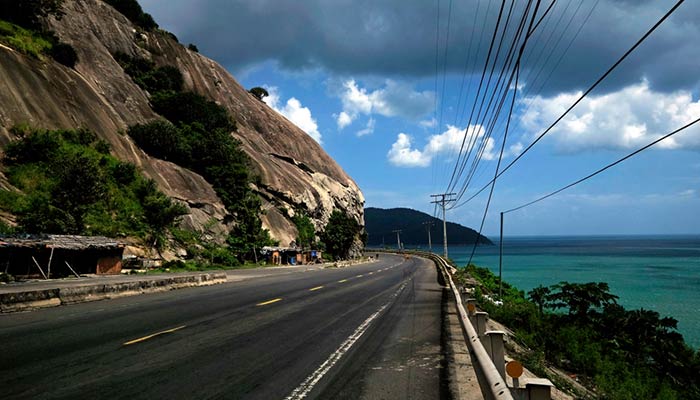 Traveling by road along Vietnam's National Route 1A – which spans all the way from one end of Vietnam to the other – it's about 530 kilometers (331 miles) between Da Nang and Nha Trang. This is a substantial distance to cover if you are going by road, but despite this, traveling by bus from Da Nang to Nha Trang is very popular, not least because it's so cheap! Luckily you won't be limited to enduring an 11 hour bus ride as there are other travel options including flying and catching a train. Discover the pros and cons to each one below!
From Da Nang to Nha Trang by Flight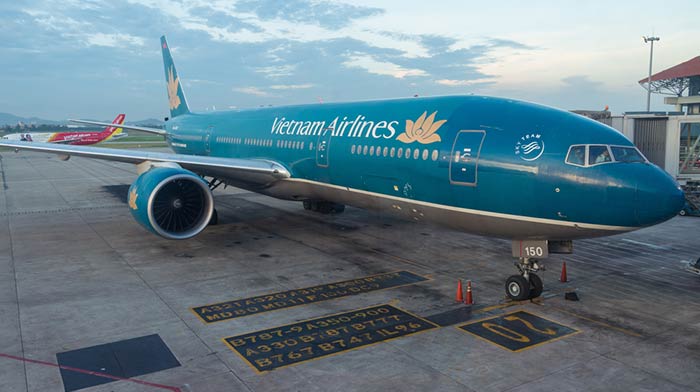 When you want to see the best of Vietnam but you can't really spare an entire day of traveling from one place to another, a flight is usually the best option! Getting from Da Nang to Nha Trang is no exception as the alternatives do all take a long time, while flying will get you there in less than an hour and a half. The downside to the speed is the cost though. Catching a flight from Da Nang to Nha Trang could be the most expensive way to travel, so you might be surprised to hear that with one airline you could actually be saving money over the cost of catching a train.
Yes, you did read that right – a flight could be cheaper than a train from Da Nang to Nha Trang! Travel with VietJet Air for a very reasonable price that you will find is comparable to the cost of buying a ticket for a 2nd class sleeper. Or, you can pay more (almost double) and fly with Vietnam Airlines where you will benefit from a 20kg baggage allowance.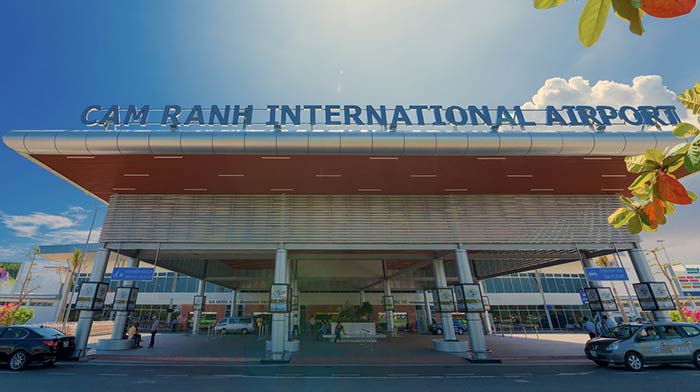 There are a couple of flights per day, direct from Da Nang to Nha Trang, but when considering your options, remember that you will need to add time to your journey to get to Da Nang International Airport – which is very centrally located within the city – as well as the time to get from Cam Ranh International Airport, about 25 kilometers (15 miles) south of Nha Trang itself. Even so, with this time added, plus the time it takes to get through the airports, you're still going to be saving yourself a substantial amount of time over the other travel options.
Flights from Da Nang to Nha Trang can be booked online through 12Go.asia where you can easily compare both airlines and make your booking, rather than having to individually check each airline's website.
Da Nang to Nha Trang by Train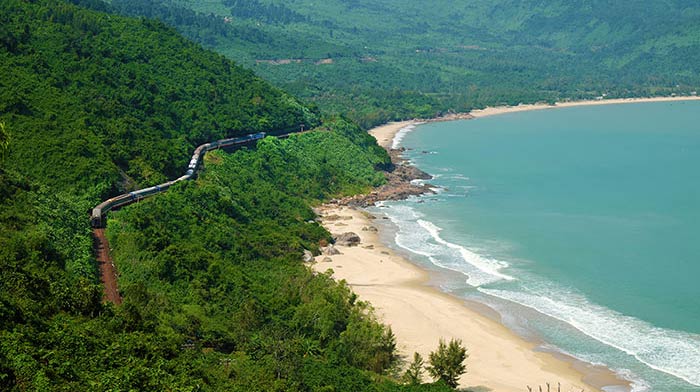 Because both Da Nang and Nha Trang are situated on the North-South Railway there are always plenty of trains running along this route, giving you around six different options per day. All trains are operated by Vietnam Railways, although you do have the option to choose a privately-run carriage if you're happy to spend more for some added comfort, or opt for one of the VIP Cabins which are even more expensive!
With departures from Da Nang to Nha Trang happening throughout the day, you can decide whether you want to travel in the daytime or overnight and when deciding, do bear in mind that the fastest train will still take around 8.5 hours while the longest will be close to 11 hours. If you do choose to travel overnight you will want to buy tickets for a sleeper – the most affordable sleepers are 2nd class with air conditioning, or you can spend just a little more and get slightly softer beds in 1st class sleepers. As mentioned above there are also carriages that are operated by a private company, called Violette Express, which cost more and up the comfort levels even more, or go for a VIP Cabin within the general carriages if you really want to splash out! The great thing about buying a ticket for a sleeper is that you will be saving yourself the cost of a night in a hotel, and effectively you won't be wasting any time out of your vacation by traveling overnight.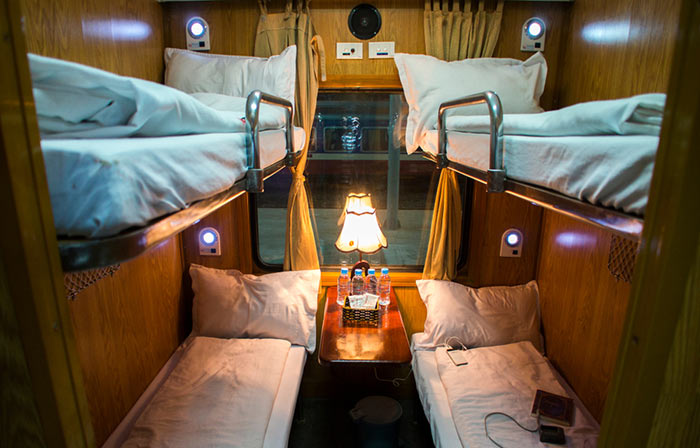 If traveling through the day is more appealing to you because you want to make the most of the beautiful coastal scenery, there are several trains that do travel in daylight hours. You can still buy tickets for sleeper berths if you want the added space and comfort, or save money and simply get a 2nd class seat with air conditioning. All of these options an be bought online through 12Go.
Travel by Bus from Da Nang to Nha Trang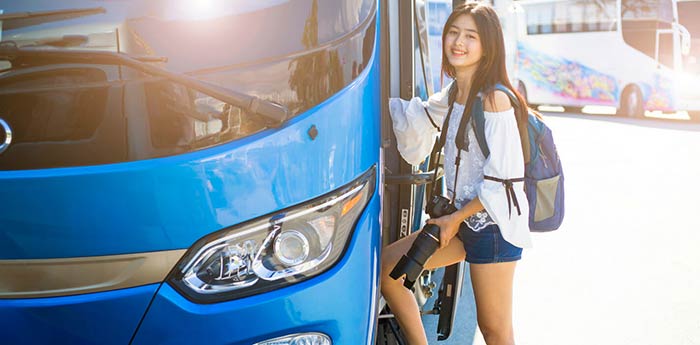 When saving money and traveling on a budget is important to you, the bus from Da Nang to Nha Trang is probably your best option! This is undoubtedly the cheapest way to travel, but it's the least comfortable too. 12Go sell tickets with Hanh Café who operate a standard bus with air conditioning, and you should expect the journey to take around 11 hours. Remember that you will be sitting in quite a cramped space, and you won't have the option of getting up and walking around whenever you want to, like you can on a train, so do carefully consider this if you don't like being confined.
As flights are so affordable, catching a flight from Da Nang to Nha Trang is a great option considering how much time you will save, but, if you're in Vietnam to enjoy the scenery and some culture, the train or bus is probably best for you!
How useful was this post?
Click on a star to rate it!
Average rating / 5. Vote count: