The island city-state of Singapore sits right at the southern tip of the Malay Peninsula, making this the perfect place to visit if you're touring Southeast Asia. Founded as a British East India Company trading post in 1819, Singapore has long been known as a place for the wealthy and is today one of the world's most important financial centers. For tourists, Singapore has a little bit of everything: history and culture, a great mix of architecture, amazing shopping, and even wildlife and scenery just outside of the city center. From here, it makes sense to head north into Malaysia, and a popular stopping point is the Cameron Highlands. While you may have seen some greenery in Singapore, Cameron Highlands provides a great contrast to the bustling city, with its many tea plantations and farms, and opportunities for trekking into the jungle, exploring tunnels and temples, and enjoying the more laid-back lifestyle of its towns.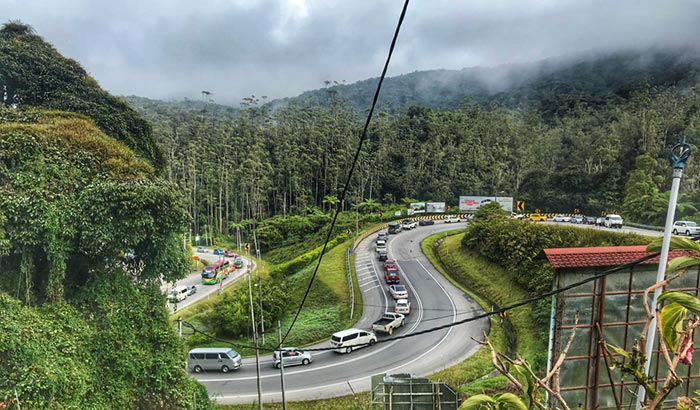 Options for Travel from Singapore to Cameron Highlands
Traveling by road from Singapore to Cameron Highlands there are a couple of different road routes you could take, if you're driving yourself, and the distances range from 563 kilometers (352 miles) on the shortest road route, to 668 kilometers (417 miles) if you go the longest route. Luckily, you won't have to drive this long distance yourself as there are plenty of buses traveling from Singapore to Cameron Highlands every day, allowing you to sit back and let someone else take care of the driving! But, as you might expect, when covering a long distance by road, the buses do take a long time and for this reason, may not appeal to everyone. The fastest option, on paper anyway, is to catch a flight but with no airport right in the Cameron Highlands, you will have to fly to Ipoh and then catch a bus from there. A final option is to travel from Singapore to Cameron Highlands by train, but this is a lengthy journey also, that involves a number of train changes.
Flights from Singapore to Cameron Highlands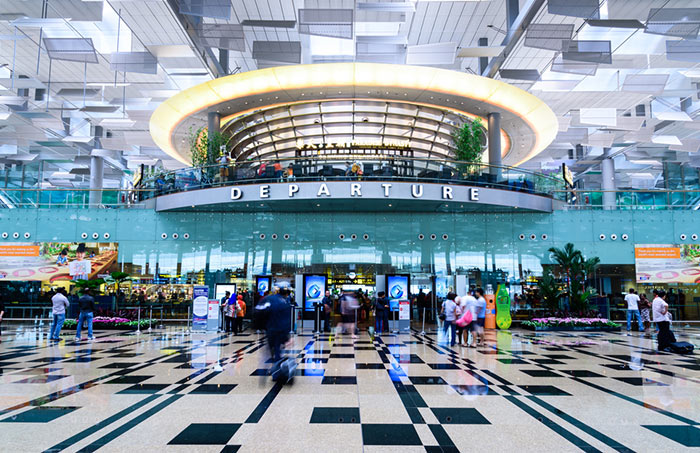 Let's start with the fastest option, which, because it's the fastest is also the most expensive. Flights from Singapore to Cameron Highlands are not entirely possible as there is no airport within the Highlands itself, so you'll be catching a flight from Singapore to the city of Ipoh. Ipoh is the closest major city to the highlands, about 80 kilometers (50 miles) away by road, and there are buses, which are quite cheap to take you there. Aside from the obvious drawback of having to transfer onto a bus, catching a flight from Singapore to Cameron Highlands is expensive and actually more time consuming than you might first think.
The journey involves a number of different stages… first you will need to get to Singapore's airport, Changi Airport, which is about 20 kilometers (12.5 miles) from the heart of Singapore. There are plenty of ways to make this part of the trip but it adds time and money to the overall journey. You then have to consider the time it takes to check-in and wait for the flight to leave. Once you depart, the flight takes only about an hour and 10 minutes to get to Ipoh and the Sultan Azlan Shah Airport. This airport is closer to the city center but you'll still have to transfer to a point where the buses leave for Cameron Highlands. The bus journey alone can take close to 3 hours, so when you add up all the legs, you have to think if you're really saving any time by flying from Singapore to Cameron Highlands. Then there's the extra cost too.
If you are interested in comparing the cost and the timescale for flying from Singapore to Cameron Highlands, take a look at the travel booking website 12Go.asia as they provide search results for flights with AirAsia. You can directly compare them against taking a bus. Scoot is another option; it's a low-cost airline who operate flights to Ipoh from Singapore.
Singapore to Cameron Highlands by Bus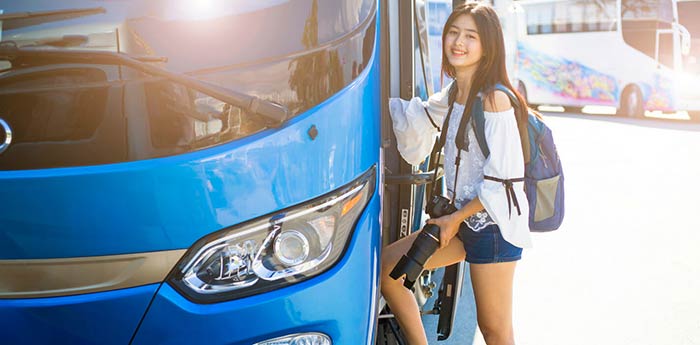 It's no surprise that taking a bus from Singapore to Cameron Highlands is usually the most popular way for tourists to travel between these two destinations. This is because it's the most affordable way to go, and although it takes a long time, it's also the most convenient.
Traveling by bus, you can easily book online through 12Go where you can compare the bus schedules and the different types of buses that are available on this route, and read passenger reviews before making your final choice. So, booking is very easy, but what also adds to the convenience is that you get on the bus in Singapore and you don't have to make any changes; it takes you all the way to Cameron Highlands. The good news is that there are also several different departure points from Singapore, so you can book the one that's most convenient for you, and on arrival in Cameron Highlands, you'll be dropped off in Tanah Rata, the main town.
There are three different bus companies operating from Singapore to Cameron Highlands: StarMart Express, Sri Maju, and Eltabina SGD. Be careful when comparing though, because the Eltabina bus and Sri Maju buses only takes you so far as Ipoh, meaning you'll still have to take another bus from there. StarMart Express, however, does take you all the way to the town of Tanah Rata in the Cameron Highlands, making this the best and most convenient choice.
StarMart Express buses are more expensive, but you get what you pay for. The buses are VIP24 type buses with TV's onboard, steward and snack service, and of course, by taking you all the way from Singapore to Cameron Highlands, you're saving time and some money over having to change buses in Ipoh. Even so, taking the bus does take a long time – between 9 and 10 hours as standard.
Taking a train from Singapore to Cameron Highlands is another option, but not one we would recommend. There are no direct trains so you will actually have to change several times, and even after those changes you will only get so far as Ipoh, leaving you with the hassle and time of taking a bus from Ipoh into the highlands. For convenience and cost savings, the StarMart Express bus is the best option.
How useful was this post?
Click on a star to rate it!
Average rating / 5. Vote count: