Sri Lanka's capital, Colombo, is an enticing mix of heritage meets modern with its colonial buildings serving as a remnant of its Portuguese, Dutch and British colonial times, while today the city has a firm foot in the present with modern shopping malls and high-rise buildings. As capital cities in Asia go, Colombo is really quite small even though it is the largest city in Sri Lanka, but, when you want to visit somewhere a little quieter, the port city of Trincomalee, to the north-east, is a popular destination. Here you'll find one of the best beaches in Sri Lanka along with a historic fort and great views from here for blue whale watching as well a city views from nearby hilltop temples.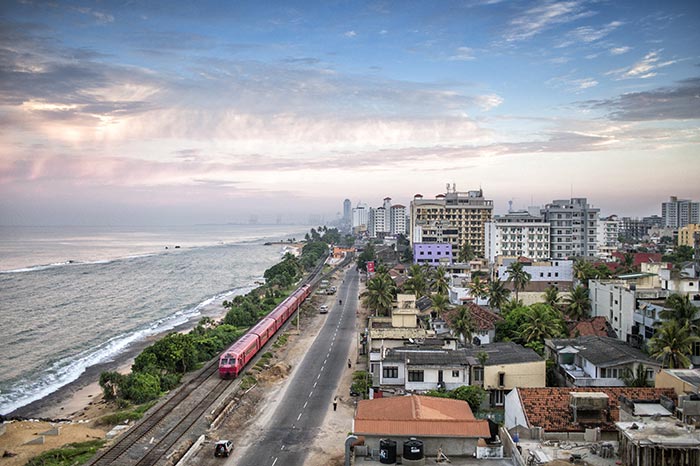 Options for Travel from Colombo to Trincomalee
Whether you're driving or flying from Colombo to Trincomalee, you'll be heading straight across from the western coast of Sri Lanka, all the way to the eastern coast. The city of Trincomalee is north-east of the capital, and a distance of about 260 kilometers (162 miles), but because the land here is quite flat, you won't have a lot of hills or mountains to navigate around, allowing the highway to be quite straight, in the main! Going by bus is a popular way to travel from Colombo to Trincomalee, and is incredibly cheap. Train travel is also very cheap and going by train should get you there faster than a bus would. There are also flights to consider, although they will be far more expensive, and schedules can be a little iffy at times.
Colombo to Trincomalee by Bus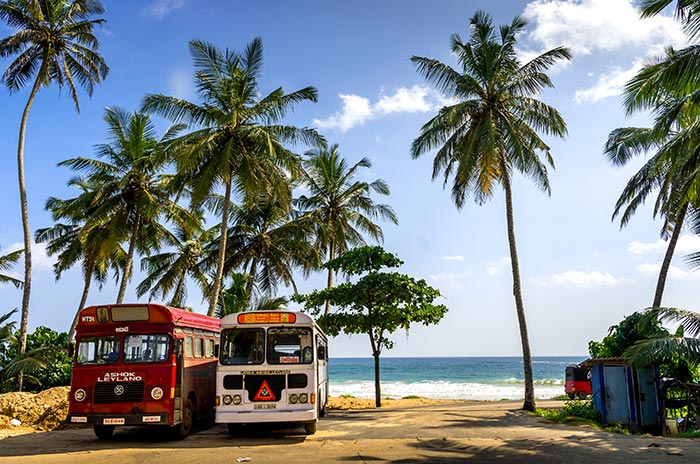 Buses can be the cheapest way to get from Colombo to Trincomalee but prices do vary depending on who you book with. The National Transport Commission of Sri Lanka is a public body that operates long distance buses, including routes between Colombo to Trincomalee. You should find that tickets with NTC are the most affordable, but you should weigh up the pros and cons between this company and other private bus companies.
Going with NTC there are usually hourly departures each day, so there are a good number of buses to choose from, but, these buses do tend to take a little longer than others to get to their destination, with a scheduled arrival time in Trincomalee of almost 7 hours after departing from Colombo. You should also look out for what type of bus is being operated. Mostly, on these long distance routes, it will be a higher standard of bus with air conditioning, and you will end up paying more than you would if it was a standard bus, so this does add to the cost a bit. Anyway, it's still a good option and the buses depart from Colombo Bastian Mawatha Bus Terminal, close to the heart of the city.
If you'd like more options, tickets with private bus companies can be booked online through the travel website 12Go.asia. Here, Avro Travels provides three different departure points from Colombo, so this could be a more convenient option if you're staying closer to one of these points: Dehiwela Frazer Avenue, Galleface, or Bampalapitty 7 Stories.
These buses also get you to Trincomalee faster, taking a maximum of 6 hours and 25 minutes, depending on where you start your journey, and a minimum of 6 hours and 5 minutes. Ticket prices are more than with NTC, but you could argue that you're paying for a slightly better service with the benefit of being able to book your tickets online, in advance.
Flight from Colombo to Trincomalee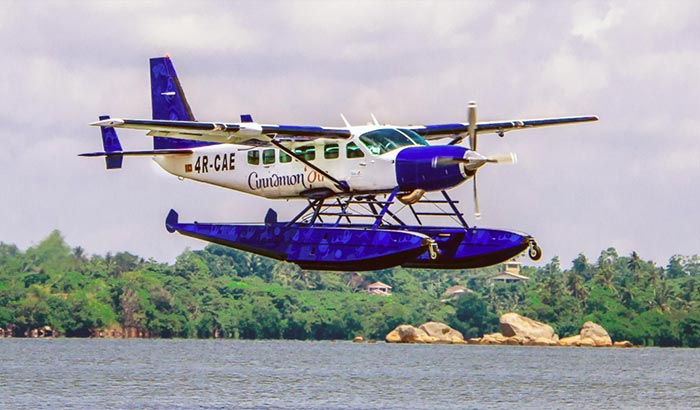 We thought we'd provide some information about getting a flight from Colombo to Trincomalee, even though we wouldn't exactly recommend traveling this way. For a start, this is going to be so much more expensive than any other form of transport, and the extra expense will make it out of the question for most travelers. The second disadvantage is that it can be difficult to find flights when searching online. According to some websites, there are several airlines who do offer flights from Colombo to Trincomalee, but these include charters: Air Senok, FitsAir, Helitours, and Millennium Airlines so you may only be able to book through a travel agent. SriLankan Airlines (operated by Cinammon Air) appears to be the only scheduled airline flying between these two cities, but prices seem to be incredibly expensive.
Colombo to Trincomalee by Train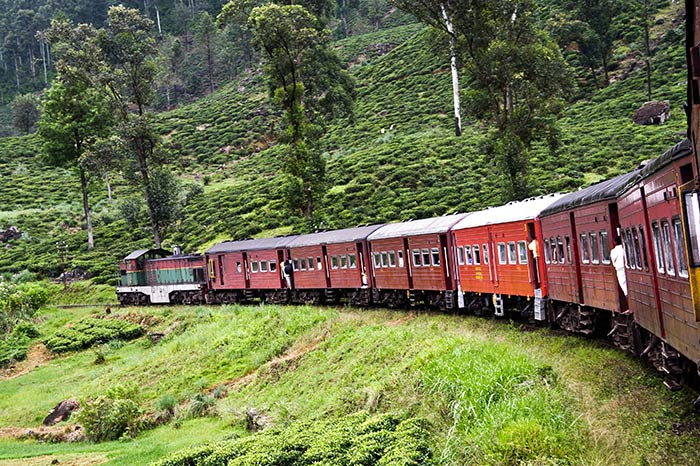 Traveling by train from Colombo to Trincomalee seems to be quite comparable in price to taking the bus, so the train is another good option. Prices vary by a few dollars depending on which class of ticket you want to buy, but be assured that all classes are very affordable. For the cheapest, and obviously least comfortable class, pick a 3rd Class ticket, but we wouldn't recommend this. Seats are very basic, and as you're going to be on the train for at least 3.5 hours, you want to sit somewhere that's at least a little bit comfortable!
Buying a 2nd Class ticket may cost you just a dollar or so more, while 1st Class tickets are a few dollars more than that, so really there's so little in it that you almost might as well pay a few dollars more and get the most comfortable class on the train!
Trains are operated by Sri Lankan Railways and there is a morning departure each day, leaving Fort Station in Colombo at 10:05am, and arriving to Trincomalee Station at 1:40pm. There are other trains as well, but this is the most direct and fastest considering that other trains can take as long as 8 hours to get there. Remember to book your ticket early as you can only reserve a class ticket when there are more than 37 days left before the travel date.
If we strike out flying as a possibility, getting from Colombo to Trincomalee by bus or by train are both good options. Remember that there are public and private buses to choose from, with the private buses costing a little more but providing maybe a slightly better and faster service that can be booked online at 12Go.
How useful was this post?
Click on a star to rate it!
Average rating / 5. Vote count: