Often still known by its former name of Saigon, Ho Chi Minh City is Vietnam's largest city and a must-see on any visit to this country. Extremely important during the Vietnam War, Ho Chi Minh City today offers a surprising mix of things to see and do, from the remnants of the war, to its French-colonial architecture, and its bustling markets, you'll find a vibrant and welcoming atmosphere here. And when you've tired of the city and want some relaxation time, do what many of the locals do at the weekends and take a trip to the nearby coastal town of Mui Ne. It's grown into a large tourist area with many hotels, restaurants and resorts, great beaches, and ideal conditions for windsurfing and kitesurfing, as well as some lovely scenery and hikes to enjoy.
Options for Travel from Ho Chi Minh to Mui Ne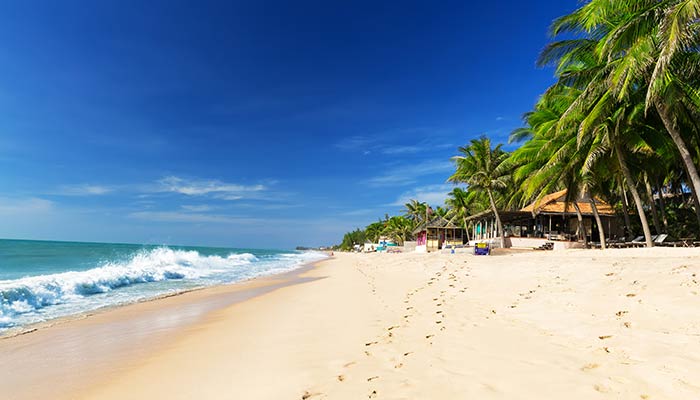 Mui Ne sits almost directly east of Ho Chi Minh, and by road the distance is only about 220 kilometers (137 miles) between them. If you have a rental car and want to drive yourself the roads are generally in pretty good shape and it should take you somewhere around 4 hours, but, with some very affordable bus options it seems silly to drive yourself when you can let someone else do the driving, allowing you to enjoy the passing scenery. As well as buses, there are private taxis that can drive you there in comfort, or you can try something different and instead travel from Ho Chi Minh to Mui Ne by train. All options are very reasonably priced, apart from taxis, but more on that in a moment!
From Ho Chi Minh to Mui Ne by Bus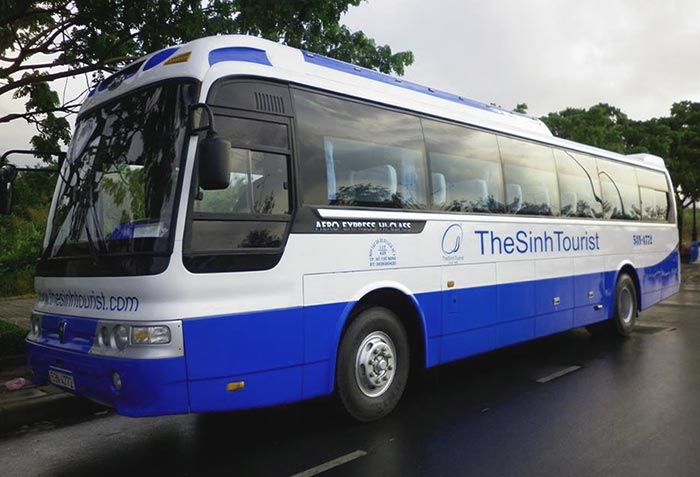 Let's start with the cheapest way to get from Ho Chi Minh to Mui Ne, by bus. As in many of the Southeast Asian countries, bus travel is popular, affordable, and for the most part, perfectly safe. It's not only tourists who travel by bus, it's often the preferred mode of transport for locals too when they need to get to other towns and cities for holidays or to visit friends and family, so you'll find that there are always a few different bus companies to choose from, and usually a number of different departure times throughout the day.
Take a look at the travel website 12Go.asia as they provide search results for all the major bus travel companies, allowing you to check search results and compare services and prices very easily. You can also book with confidence through 12Go and check what other customers have said about the service.
The Sinh Tourist and Hanh Café are the two major companies offering frequent service by bus from Ho Chi Minh to Mui Ne. You should find on average that Hanh Café charges just a little less than The Sinh Tourist does, but this is largely because their buses are a little more basic than some of the competitions'. With Hanh Café you're going to be traveling on a standard bus with air conditioning. There are no fancy features onboard so you're paying for a seat and nothing more, but for a journey time of only around 5 hours, you can probably live without some additional creature comforts!
The best thing about traveling with Hanh Café is that they have lots of departures to choose from. There are seven every day from Ho Chi Minh to Mui Ne, starting as early as 7am and as late as 8pm, and their tickets cost the same no matter which time of day you choose to travel.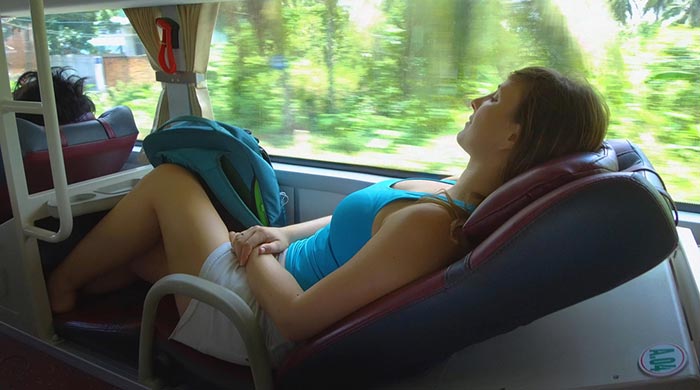 The Sinh Tourist has a couple of different bus options. You can go for the Express bus which is very similar to Hanh Café's standard bus. There's air conditioning but nothing else; or you can spend a little more and travel on a Semi-Sleeper bus instead. With these types of buses you get way more leg room, so we'd highly recommend spending a little more if you're quite tall because the extra comfort will be well worth it.
By Train from Ho Chi Minh to Mui Ne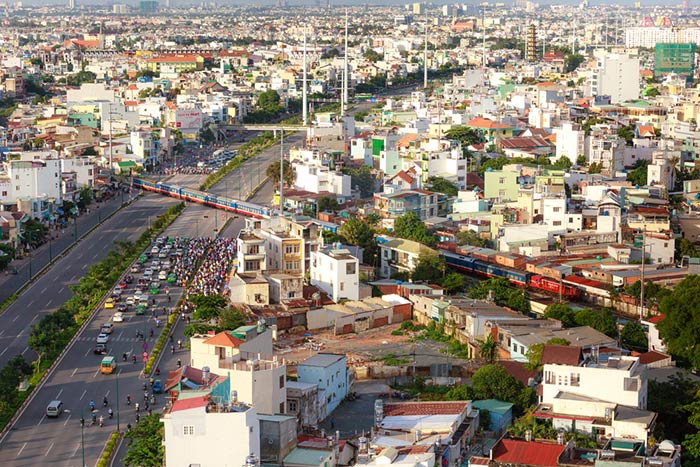 When buses don't appeal to you and you want to try something a little different, you could consider taking a train from Ho Chi Minh to Mui Ne. Depending on what type of ticket you choose to buy, as prices vary by a lot, it won't necessarily cost you much more than traveling by bus but it will give you quite a different experience.
Trains are all government-run, so they are operated by Vietnam Railways, and there are several ticket types to choose from. Second class seats with air conditioning are the cheapest, and for a journey of around 3.5 hours these will be perfectly comfortable. If you want more space and privacy you can pay a little more and get a 2nd class sleeper with AC instead, or spend even a little more and upgrade to a 1st class sleeper. The most expensive option is great if you're celebrating a special occasion and want to travel in style; it's a VIP Cabin and it costs more than double the second most expensive option.
If you're interested in traveling by train from Ho Chi Minh to Mui Ne there's an important point you will need to bear in mind. The train does not actually go all the way into Mui Ne as the end of the line is Phan Thiet which is about 20 kilometers (12.5 miles) west of Mui Ne. This means you will have to get a taxi or a bus the rest of the way into Mui Ne. This obviously adds to the overall cost of the journey, and the time, brining your total travel time by train and road to about 4 hours.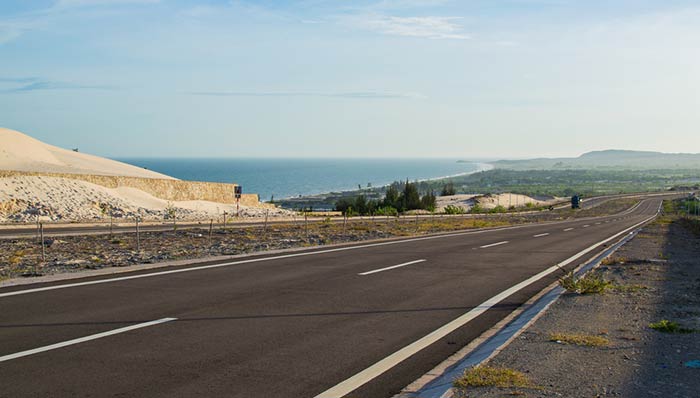 One more way to get from Ho Chi Minh to Mui Ne is by private taxi. There are at least four different taxi companies who you can pre-book with, and some are cheaper than others so be sure to shop around. Taxi's, as well as trains, can be booked online through 12Go so you can compare all the prices and vehicle types. For families and groups, larger vehicles such as 9-person vans can be an economical way to travel, but for the best money savings, choose to go from Ho Chi Minh to Mui Ne by bus!
How useful was this post?
Click on a star to rate it!
Average rating / 5. Vote count: