Australia's second largest city, Melbourne, has so much going for it – set on the banks of the Yarra River yet also right on the coast, Melbourne is a melting pot of cultures and activities, with plenty of the arts, museums, parks, historic buildings, great places to eat and drink, and some wonderful beaches too. By contrast, Australia's capital city, Canberra is far quieter. Founded as the seat of government in 1913, this planned city has an open layout and is home to monuments, impressive government buildings, museums, and parks, that give it a feel reminiscent of the USA's capital, Washington DC.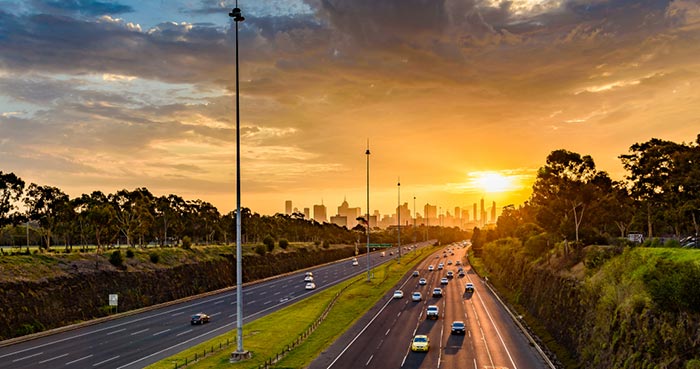 Options for Travel from

Melbourne to Canberra
In a straight line, it's around 467 kilometers (290 miles) from Melbourne to Canberra, but you'll only be traveling in a straight line if you catch a flight! And there are flights available for this route if you'd like to get from Melbourne to Canberra quickly, otherwise you're looking at a lengthy car or bus ride. Going by road it's actually a lot further to travel because the main highway to Canberra, the M31, travels north from Melbourne and ends up north-west of Canberra before you join the A25 to bring you into Canberra itself. This is because the road has to make its way around the hilly terrain of the Brindabella National Park. The road route is about 660 kilometers (412 miles), so even if you were driving yourself and went a sensible speed, it would still take around 7 hours. Buses will take longer than this, but catching a train and a bus is another option which may be cheaper, but not any faster.
Flight from Melbourne to Canberra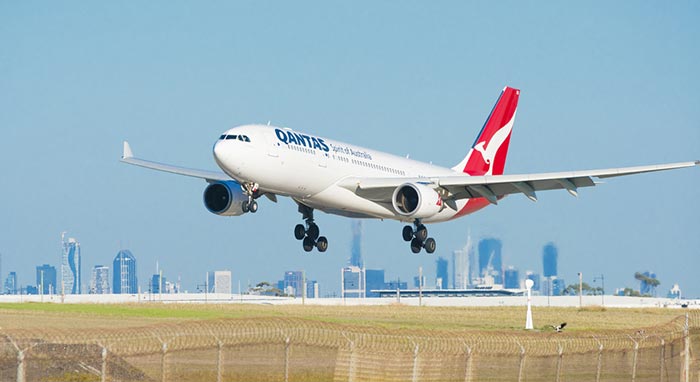 Anyone who wants to get from Melbourne to Canberra in the quickest time should look at flights. A flight takes only around one hour, so even when you add in a few hours to get to and from the airport and through security etc, you're still going to get from Melbourne to Canberra faster than any other form of transport.
There are a good number of flights to choose from as well, so although flying will be the most expensive way to go, there will be some competition between the airlines, helping to keep ticket prices down a little. Qantas, QantasLink, Tigerair Australia, and Virgin Australia all have flights from Melbourne to Canberra. Tigerair is a low-cost carrier, so they would probably be your best bet for cheaper tickets, but with any of these airlines you can always find special offers; and those are more likely to be found if you're booking your flight from Melbourne to Canberra in advance.
If you are considering a flight, Melbourne Airport is located about 23 kilometers (14 miles) northwest of the city center, and there are plenty of ways to get from the city to the airport using public transport. Buses and shuttle services operate, and there are always taxis as well. At the Canberra end, you'll be arriving at Canberra Airport, which is only 8 kilometers (5 miles) from the city center, and there are buses and taxis to take you to your hotel.
Melbourne to Canberra by Bus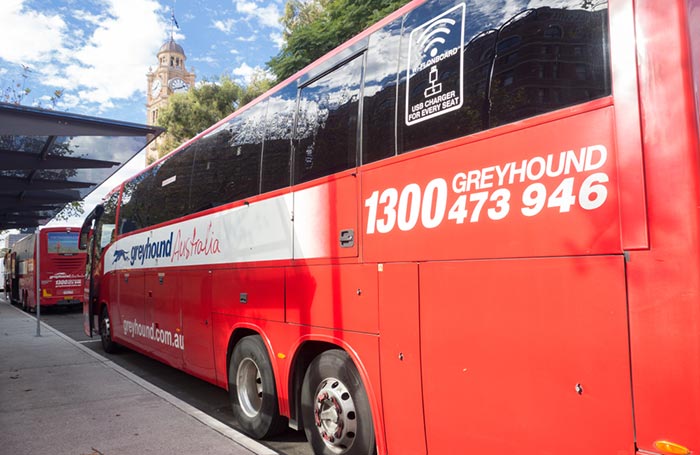 To save money, you could look into catching a bus from Melbourne to Canberra. There are daily bus services between these two cities with Greyhound Australia. They actually have two departures, one in the mornings leaving Melbourne at 9am and traveling through the day to arrive in Canberra at 5pm, and the other leaving at 10pm and traveling overnight, arriving in Canberra the next morning at 6am.
The buses are comfortable but basic – they have good seats and air conditioning, as well as water fountains with cups. Cold food, such as sandwiches, is allowed onboard, but no hot food, and you can take your own cold drinks onboard as long as they have a screw-top lid.
The benefit with traveling overnight is that it will be cooler outside, so the journey may be more comfortable for you, however, the seats do not recline so you will be sitting upright for the journey and may find it difficult to sleep. The overnight bus also tends to be more expensive than the daytime one. If you're traveling from Melbourne to Canberra as a tourist, wanting to see parts of Australia, you'll obviously see more during the day than you would overnight, so bear this in mind when deciding too!
In Melbourne, the buses depart from the Southern Cross Terminal – this is a major coach/bus terminal that is situated underneath the Spencer Outlet shopping complex and is part of the city's Southern Cross railway station. Arriving in Canberra you'll be dropped at the Jolimont Centre in North Canberra, which is home to the long-distance bus station.
Greyhound Australia buses can be booked online through the travel company 12Go.asia, where you will get instant confirmation of your booking.
Melbourne to Canberra by Train and Bus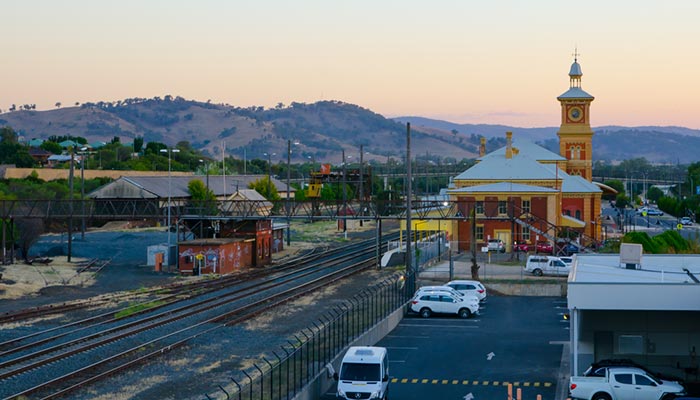 It would be great if there was a direct train from Melbourne to Canberra but unfortunately there is not. It is possible to get a train roughly half way to Canberra, and then take a bus. Leaving from Southern Cross in Melbourne, there are two trains per day to Albury and they take around 3 hours and 15 minutes. Once in Albury you'll have about an hour to wait for the bus, but you won't have far to walk at all as the buses depart from right by the train station. The bus portion of the journey takes about 3 hours and 40 minutes to Canberra and that's traveling with Greyhound.
You'll need to really consider whether traveling from Melbourne to Canberra by train and bus will save you any time, money or hassle, because once you add up the two segments if this journey, it could end up costing you more than any other form of transport. This will depend to a large extent on what class of train travel you opt for, as there is Economy, First, and Sleeper available. Obviously Economy makes sense for a relatively short journey like this.
With the train and bus option not being entirely straightforward, buses are always a good way to travel from Melbourne to Canberra, or if you need to get to Canberra faster, look to flying instead.
How useful was this post?
Click on a star to rate it!
Average rating / 5. Vote count: