With its streets bustling with people day and night, Ho Chi Minh City, the largest city and most popular destination in Vietnam, will keep you occupied for days. From its colonial architecture to its museums, there's something for everyone. But, when the vibrant atmosphere becomes too much and you want a change of pace, the city of Dalat hits the mark. Situated in the Central Highlands region of Vietnam, Dalat is a truly beautiful and peaceful city that's surrounded by pine forests and centered around a lake. Its mild climate gives Dalat quite a different look and feel to the tropical cities that Vietnam is famous for. As a result, it features gardens and waterfalls, and with its almost year-round mist covering its valleys, Dalat is known as the City of Eternal Spring.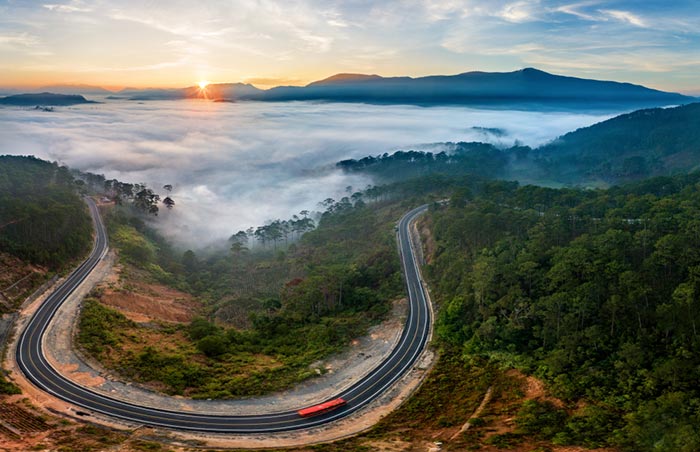 Options for Travel from Ho Chi Minh to Dalat
It's a little over 300 kilometers (about 190 miles) from Ho Chi Minh to Dalat which doesn't sound like too much. But, if you're traveling by road it's a long journey, taking between 6 and 8 hours to travel by bus. Bus is a popular way to go though and there are numerous bus companies offering this route, departing from several different points within Ho Chi Minh City. Buses are cheap, but there is another option which can also work out to be very affordable and far less time-consuming: flying. Flights from Ho Chi Minh to Dalat can be bought at very reasonable cost, making this a viable alternative to spending an entire day on a bus! We'll discuss the pros and cons of flights and buses, as well as a final option, taxi.
From Ho Chi Minh to Dalat by Bus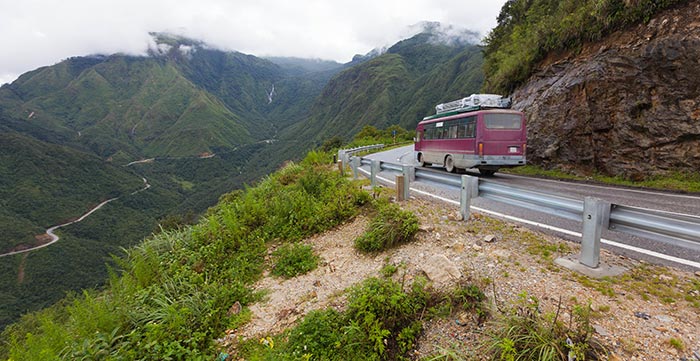 With so many different bus companies operating from Ho Chi Minh to Dalat, you should always be able to find a seat on a bus! Traveling by bus in Vietnam is popular because it's so cheap, and although locals do use these services too, many of your fellow passengers will be tourists just like you, traveling around Southeast Asia. If you're traveling on a tight budget you will likely prefer to travel by bus because of the affordability, even though it's usually not the most comfortable way to get from A to B.
By bus from Ho Chi Minh to Dalat you have so many options though, giving you the opportunity to upgrade and spend a little more so that you do have a comfortable trip. The best options are sleepers and semi sleepers as these give you way more legroom than you would get on a standard bus. The semi sleepers are like comfortable reclining chairs so you're able to lie back at an angle and stretch your legs out. Most of the buses and companies provide semi sleepers, so for affordability, this is probably your best bet.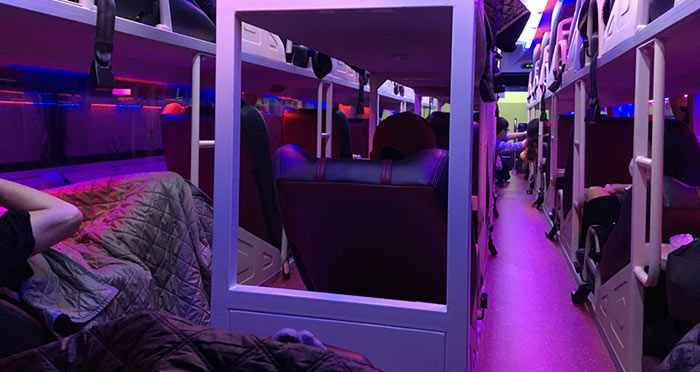 Some do have full sleepers though and while they add to the cost of the ticket, it's a small price to pay for the extra comfort. The VIP 20 service offered by bus company Thanh Buoi for example, is definitely a cut above the rest. They have fully reclining seats that are practically beds, and they come with their own TV and curtains for privacy. These are more expensive but not prohibitively so.
Thanh Buoi also has semi sleeper buses, plus there are many other bus companies you can compare prices and services with, including Phuong Trang, Thinh Phat Limousine, Minh Tri Limousine, and The Sinh Tourist. All of these companies can be booked on the online travel booking website, 12Go, where you can see the prices and types of service on one page allowing you to easily compare and then book. Buses, by the way, take between 6 and 8 hours to travel from Ho Chi Minh to Dalat, depending on the time of day.
Flights from Ho Chi Minh to Dalat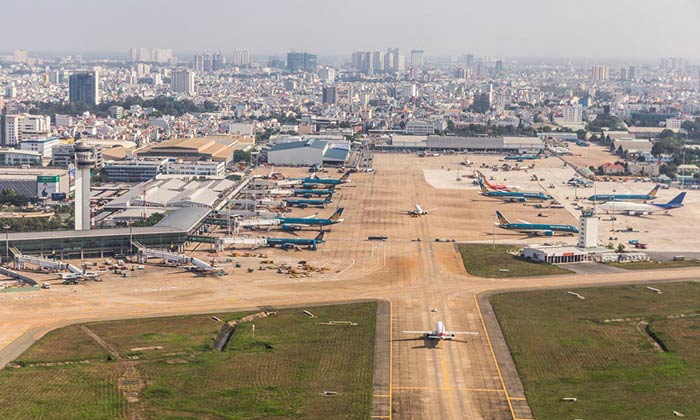 If you would like to cut your journey time substantially, consider catching a flight from Ho Chi Minh to Dalat. Flying time is only around 50 minutes, but you will need to add on the time it takes to get to Ho Chi Minh Airport and the time it takes to get from the airport to Dalat itself. The closest airport is about 30 kilometers (19 miles) south of Dalat so transferring into the city will take a little time, but even when added on to the flight time it should still be quite a bit faster than traveling by bus.
You'll arrive at the Lien Khuong International Airport, the largest airport in the Central Highlands region, and there are shuttle vans that run consistently into the city. The vans are affordably priced but seats fill quickly after each flight arrives. Taxis are another option – they're more expensive, but not too bad if you share with other travelers.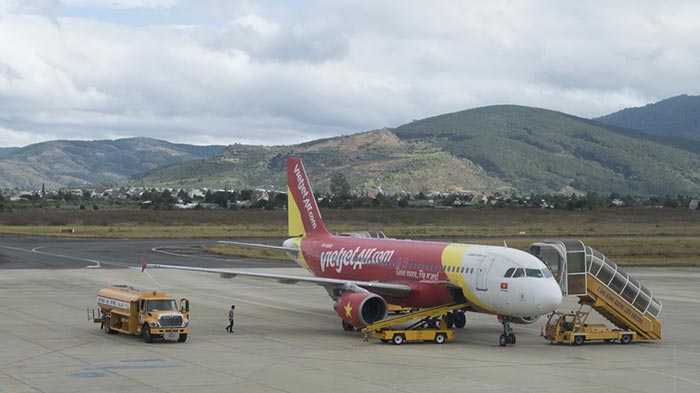 The three airlines flying from Ho Chi Minh to Dalat are Vietnam Airlines, Jetstar Pacific, and VietJet Air. The first two are comparable in price with not much, if anything, separating them, but do be aware that Vietnam Airlines includes a 20kg baggage allowance in the price of their tickets, while Jetstar Pacific do not. VietJet Air is considerably cheaper than the other two airlines and in fact does not cost much more than some of the more expensive bus services do. For this reason, going from Ho Chi Minh to Dalat by flight is actually a very good option.
Ho Chi Minh to Dalat by Taxi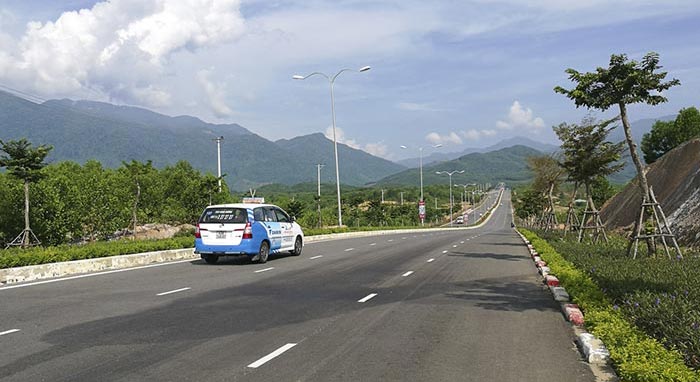 A final option is to travel by taxi, although this is by no means a cheap option! Even when you split the cost between several passengers – if you're traveling with family or friends for example – it works out a little more affordable, yet it's still going to set you back more than flying or taking the bus will do. Even so, we like to suggest this as an alternative if you're not so concerned about the cost, and this is because taxi's are very convenient, taking you door to door, and they're flexible too. You can make a few stops along the way and when you're traveling by road you get to see plenty of gorgeous scenery passing you by; something you miss out on when catching a flight.
Whether you choose the economical way to travel from Ho Chi Minh to Dalat (by bus), the fast way to go (by plane), or you opt for an expensive taxi, all of these options can be booked online through 12Go.
How useful was this post?
Click on a star to rate it!
Average rating / 5. Vote count: